The order could not be shipped.
The order was successfully shipped.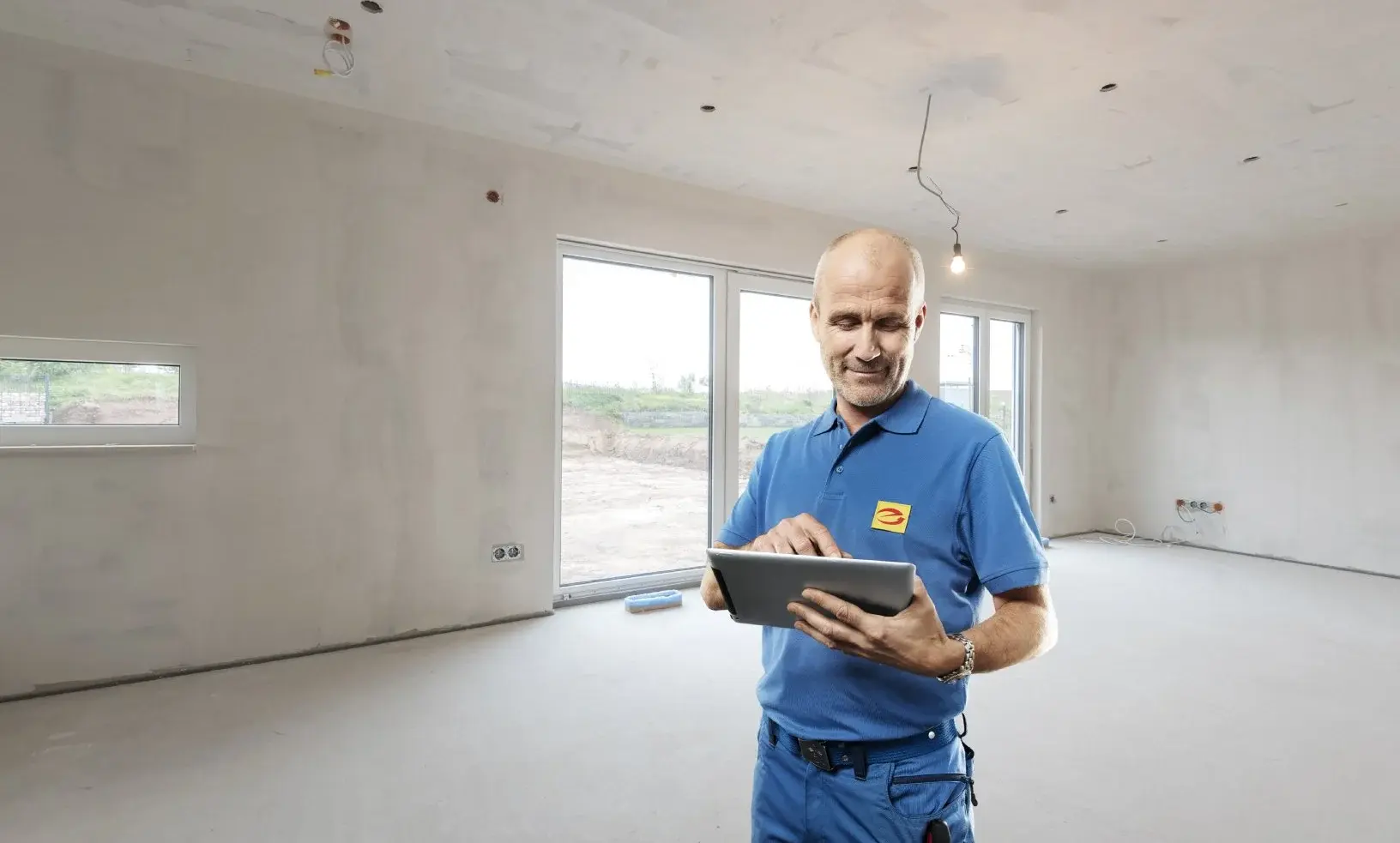 Planning tools
Construction site planner
With the Busch-Building site planner from Busch-Jaeger, you can easily plan the switch and socket combinations with just a few clicks. Simply smart.
One tool, everything under control
Often, the required material for the next work is recorded on the construction site with a piece of paper and a pen. Differences in quantity quickly arise, or colleagues in the office cannot clearly decipher and assign notes. What is then annoying is the wrong or missing material on the following day. The Busch construction site planner therefore supports you in creating the material list for the next work and ensures a good flow of information between the construction site, the office and the wholesaler - and that with any end device.
Advantages of the Busch construction site planner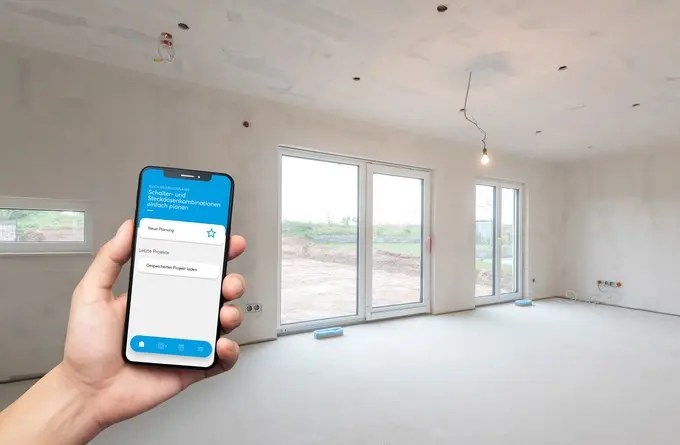 Advantages of the Busch construction site planner
» Compatible with any smartphone, tablet or laptop
» Fast and clear material recording
» Plausibility check frame/central pane/inserts
» Number of combination is increased with one click
» Optional sorting by floors & rooms
» Predefined racer combinations and creation of own individual combinations
» Clean order list as PDF or Excel for further processing in the online catalog
» Order connection via ELBRIDGE to the EGH store
The construction site planner at a glance
Basic setting and entry into material recording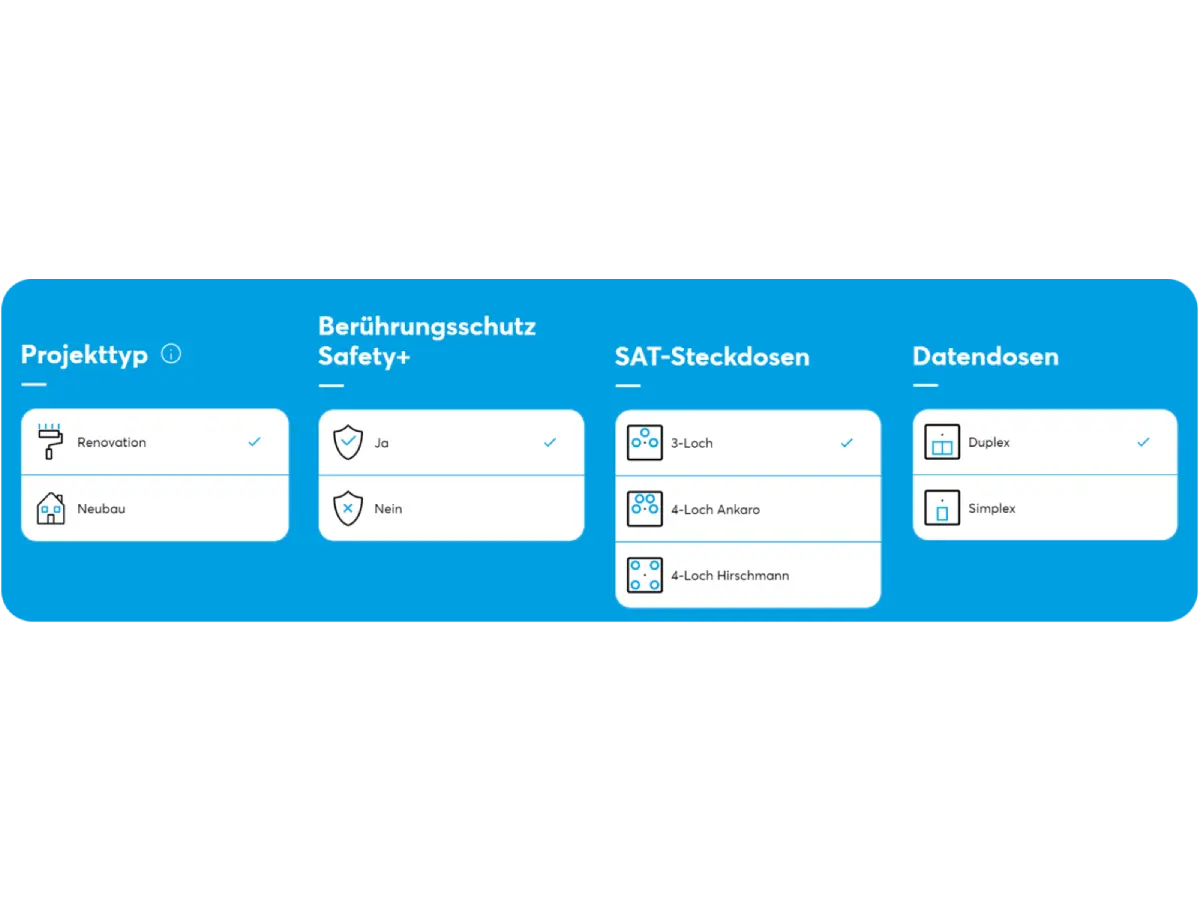 Basic setting and entry into material recording
In the area of the presettings, the project type and own installation habits can be recorded. This includes the selection of the SAT and data sockets used, as well as the installation with or without increased contact protection. These settings can be subsequently changed at any time.
Fast material intake
Fast material intake
With just a few clicks, you can filter the range and select the desired products. You can save frequently used combinations as favorites. And so that you always have everything in view, the material can be assigned to different floors and rooms.
Easy order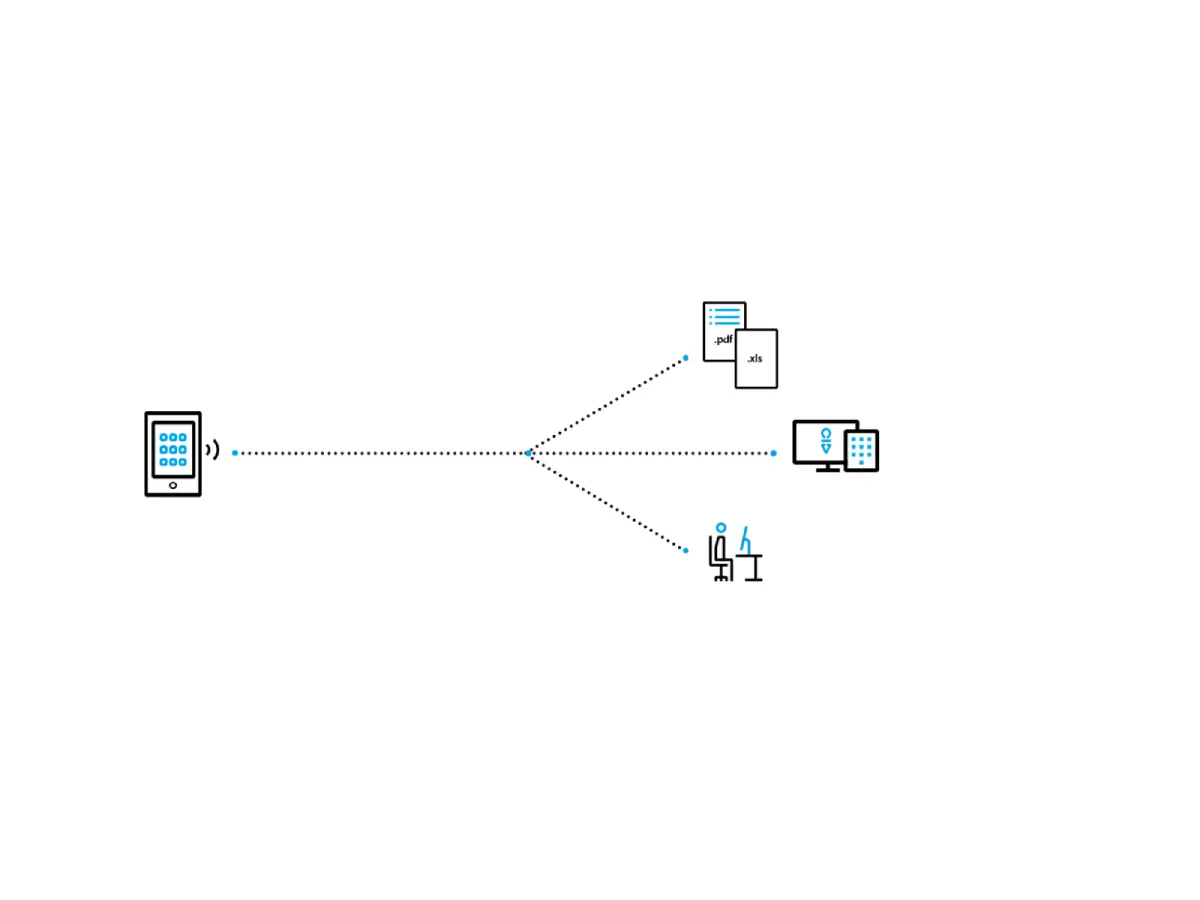 Easy order
The recorded material is clearly summarized in a parts list and can be processed and used individually as a PDF or in Excel. A transfer to the Busch-Jaeger online catalog is also possible. Thanks to ELBRIDGE, the created parts lists can be sent directly to the electrical wholesaler, where they can be supplemented with further installation material and ordered.
WebApp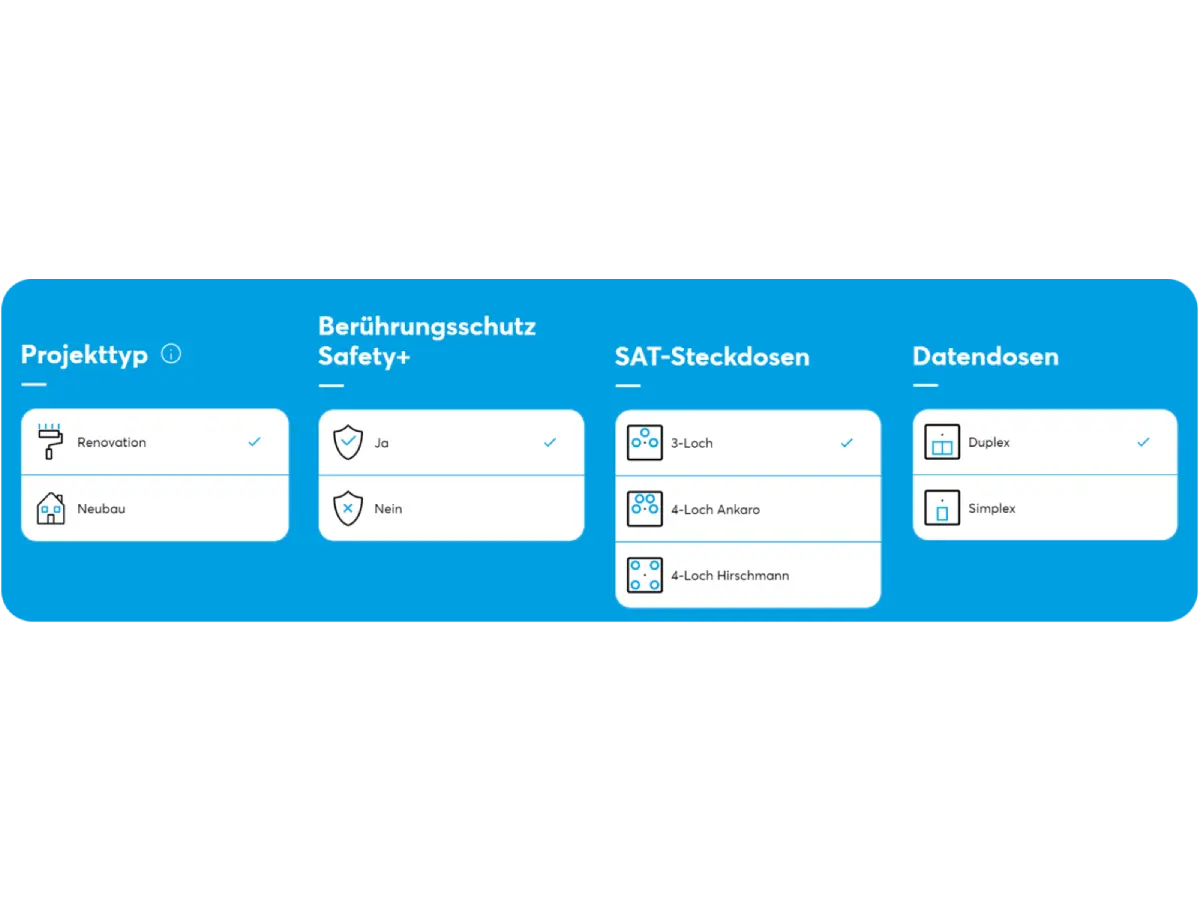 WebApp
The Busch construction site planner is designed as a web app especially for mobile devices such as smartphones and tablets. Since it is a web app, the tool does not have to be installed on the respective end device, but can be accessed directly via the browser here In order to be able to access the construction site planner at any time and without great inconvenience, it is advisable to create a favorite (bookmark) on the home screen of the respective end device.
How the construction site planner works