The order could not be shipped.
The order was successfully shipped.
Surface-mounted twilight switch
For any weather
The twilight switch for surface mounting (AP) automatically switches connected loads depending on its ambient brightness. For example, the lighting in the house entrance can be switched on automatically in the evening when darkness sets in and switched off again in the morning.
What advantages does the twilight switch AP offer?
1
Support in saving energy
The twilight switch can automatically switch on the lighting when it gets dark and switch it off again as soon as it gets light again. This avoids unnecessary energy consumption as the lighting is only switched on when needed.
2
Suitable for indoor and outdoor lighting
The twilight switch can be used in a variety of ways and is suitable for both indoor and outdoor use. Possible areas of application are, for example, outdoor lighting in single and multi-family homes, shop window lighting, illuminated banners on commercial buildings or lighting systems on industrial complexes.
3
Reliable at any time of day
You can rely on the practical, weatherproof twilight switch day and night. It works reliably in all seasons and in all kinds of weather conditions. It can be conveniently set to the desired lighting situation and automatically switches on the light depending on the external conditions. For example, also when it gets dark earlier in bad weather. It is also lockable.
4
Ideal supplement: the timer
A timer is a useful addition to the twilight switch. You can use it to temporarily switch off the garden lighting at night.
Here is an example: In winter, the lighting switches on at around 5 p.m. and would remain on until 8 a.m. In the middle of the night, it often makes no sense to leave the lighting on. It often makes no sense to leave the lights on in the middle of the night. Therefore, you can use an additional timer to switch off the lighting switched on by the twilight switch between 0:00 and 4:00 in the morning.
Discover more outdoor solutions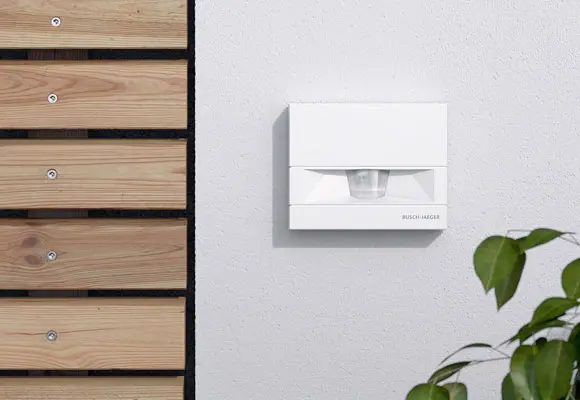 Discover more outdoor solutions
Discover the variety of our products and numerous other solutions for your outdoor area - for example with our switch ranges Allwetter 44® or ocean®.





s
Contact
Do you have any questions or comments? We look forward to hearing from you.