The order could not be shipped.
The order was successfully shipped.
SCHUKO® USB socket outlet
One socket - everything inside!
The SCHUKO® USB socket outlet offers you two in one: an ordinary socket outlet and two USB connections. For example, you can charge your smartphone or tablet in a fixed place while the power is on. The socket is available with both USB-C and USB-A connections.
What makes our SCHUKO® USB socket outlet so special?
1
Who gets to plug in first? Both!
Our SCHUKO® USB socket outlet is doubly practical. The normal socket plus two USB ports for charging smartphones, tablets and MP3 players even while the power is on.
2
Various USB connections
The SCHUKO® USB socket outlet offers you a combination of socket outlet and two USB ports (USB-A and USB-C). This allows you to charge at both USB ports at the same time - the maximum current is divided intelligently.
3
Fast charging protocols
With fast charging, the charging voltage is currently increased from 5 V to up to 20 V and/or the charging current is increased to up to 5 A. For smartphones, however, the standard takes care not to charge with more than about 20 W so as not to damage the battery.
To be able to charge a smartphone via a fast charger, several requirements must be met:
» Smartphones must support at least one fast charging protocol.
» Chargers must offer the corresponding charging protocol
What does the designation SCHUKO® stand for?
SCHUKO® is an abbreviation for "protective contact". This is a standard for sockets and plugs in which the plug has an additional contact for earthing. SCHUKO® sockets are widespread throughout Germany and are standard in many other countries.
Behind the term SCHUKO® is the SCHUKO-Warenzeichenverband e.V. (SCHUKO trademark association). which is concerned with the further development of the requirements for earthing contact plug systems as well as ensuring compliance with the requirements of the DIN VDE standards of the 0620 series in their current version.
Find your favorite switch range design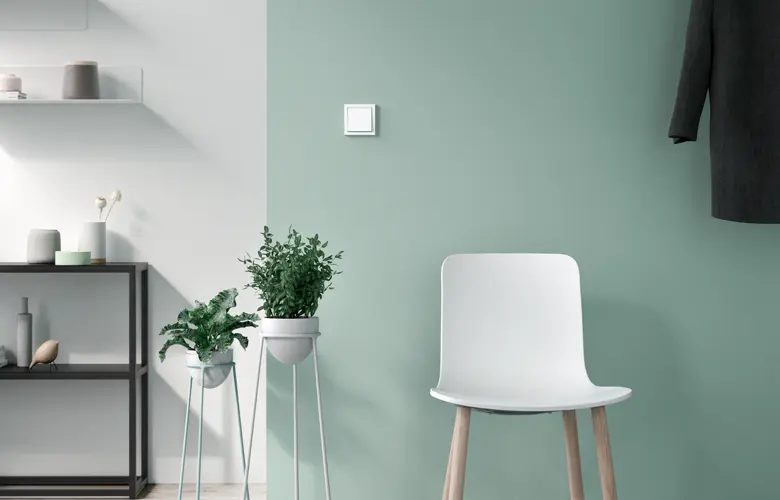 Find your favorite switch range design
Discover the diversity of our switch ranges and find the design that suits you and your individual style.
Contact
Do you have any questions or comments? We look forward to hearing from you.