The order could not be shipped.
The order was successfully shipped.
Whether in the living room, kitchen or bathroom: electricity is needed in various places in everyday life. And this is where our SCHUKO® socket outlet comes in, because it provides power for your appliances and increases safety from life-threatening body currents. Of course, it complies with the standard of the protective contact socket.
What makes the SCHUKO® socket outlet so special?
1
A valued helper in everyday life
The SCHUKO® socket outlet is useful and a valued helper in everyday life because it supplies power to electronic devices.
2
Various designs
With our different switch ranges, we offer you a wide variety of designs for your home. Different colours, shapes and materials and high product quality characterise our products and allow you to create your own individual interior design.
3
Numerous other sockets and functions
The SCHUKO® socket outlet is a real classic. However, there are numerous other sockets with various additional functions. For example, our SCHUKO® USB socket outlet with two additional USB ports offers you several places to charge your devices.
What does the designation SCHUKO® stand for?
SCHUKO® is an abbreviation for "protective contact". This is a standard for sockets and plugs in which the plug has an additional contact for earthing. SCHUKO® sockets are widespread throughout Germany and are standard in many other countries.
Behind the term SCHUKO® is the SCHUKO-Warenzeichenverband e.V. (SCHUKO trademark association). which is concerned with the further development of the requirements for earthing contact plug systems as well as ensuring compliance with the requirements of the DIN VDE standards of the 0620 series in their current version.
Find your favorite switch range design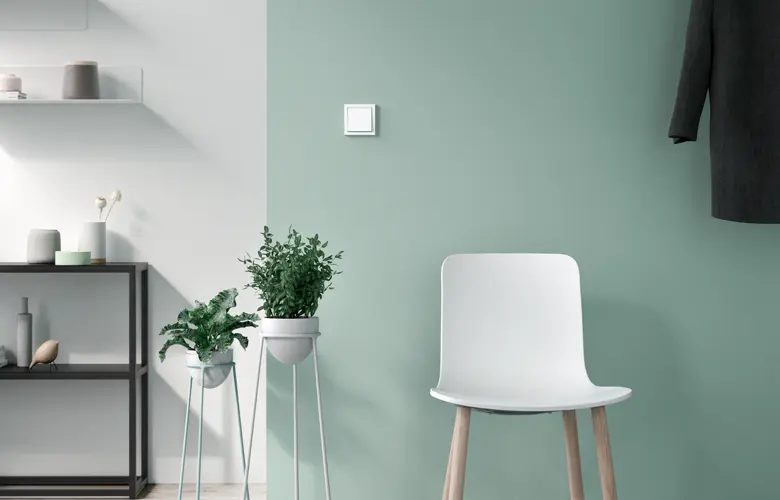 Find your favorite switch range design
Discover the diversity of our switch ranges and find the design that suits you and your individual style.
Contact
Do you have any questions or comments? We look forward to hearing from you.