The order could not be shipped.
The order was successfully shipped.
Busch-Presence detector, DALI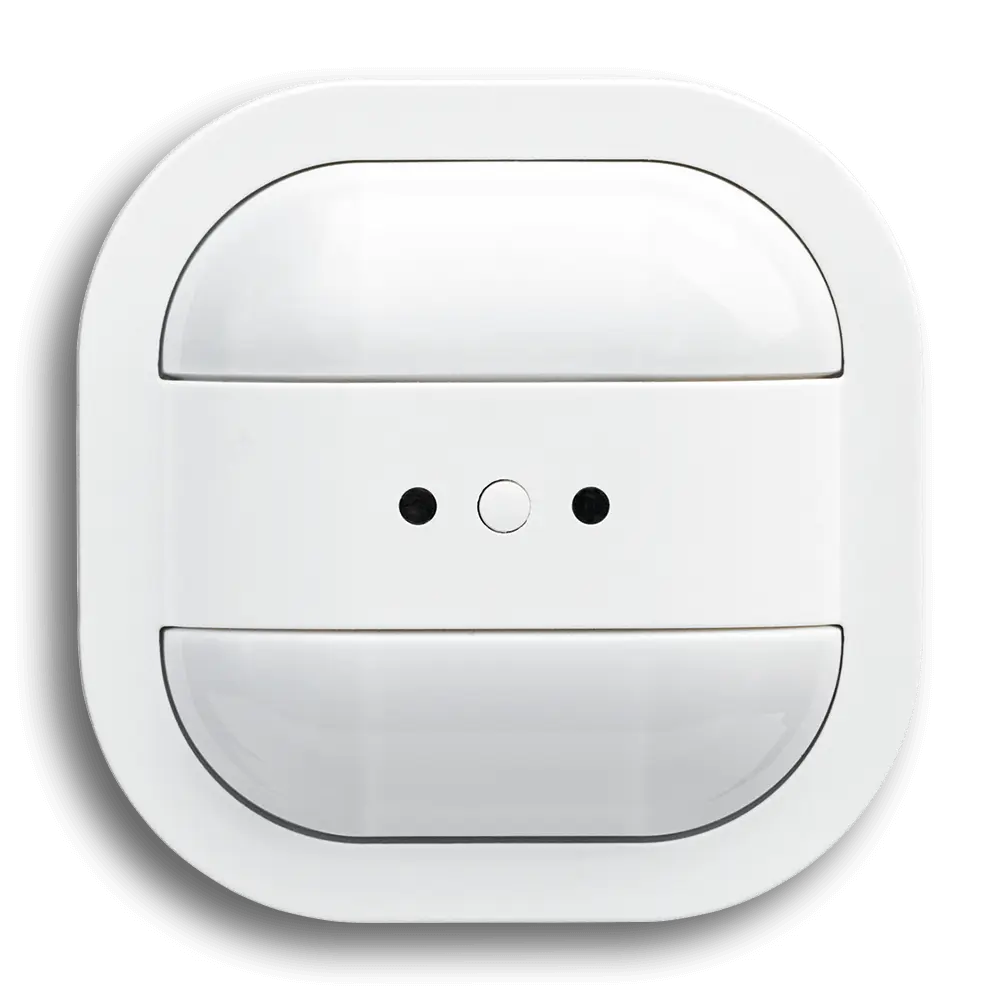 The Busch-Presence detector DALI automatically detects whether someone is in the room and is used for lighting control in conjunction with DALI operating devices. Its precision is clearly superior to conventional motion detectors. Empty rooms with lights on are thus a thing of the past. The presence detector is only suitable for indoor use.
What distinguishes the Busch-Presence detector DALI?
1
For automatic control
The DALI presence detector can, for example, automatically switch the lighting in a room on and off when the detector detects that someone is in the room. This can save energy by only switching when the respective function is needed.
2
Precise switching
Presence detectors automatically detect whether someone is in the room. Their precision is clearly superior to conventional motion detectors. Lighting, but also heating systems and air conditioning can be controlled intelligently and effectively by presence detectors. Empty rooms with lights on and air conditioning systems running at full blast are now a thing of the past.
3
Reduced energy consumption
Energy consumption can often be significantly reduced through automatic lighting control. Not only are electricity costs reduced, but the light sources are also spared, which means that the investment pays for itself within a few years.
4
Controllable via app
The new generation of Busch presence detectors with integrated Bluetooth interface can be controlled remotely so that you can configure them via your smartphone or tablet app.
Different models for different applications
Busch-Presence detector Universal BT, DALI 12 metres
With a range of up to 12 metres, the Busch presence detector DALI is particularly efficient in the area of light and climate control. The sensors of this model detect even the smallest movement. The direct DALI connection uses its data for extremely sensitive control. With its two channels, this model can switch two light strips independently.
Busch-Presence detector Corridor BT, DALI 30 metres
The Busch presence detectors Corridor DALI are ideal for lighting control in functional buildings. Because saving energy is one of the most important topics in functional buildings and since a lot of money can be saved, especially with light, optimisation of light management is very much in demand. A large detection range even in long, narrow corridors makes the presence detectors particularly interesting for functional and administrative buildings, schools, retirement homes, hospitals and hotels. The main difference to conventional presence detectors is the detection area, which is rectangular and not circular in both versions. Detection is thus optimally adapted to long corridors and is 30 metres in this model.
What does the designation "DALI" mean ?
DALI stands for "Digital Addressable Lighting Interface" and is a standardised digital control protocol for lighting systems.
The DALI protocol enables the control of lighting systems via a digital connection. Each luminaire in the system has a unique address and can be controlled individually. DALI systems can be controlled via a central controller such as a computer or mobile device to change the brightness and colour of lamps or to dim the lighting.
DALI is an open standard and is supported by many manufacturers in the lighting industry. It is a cost-effective and flexible way to control and automate lighting systems in various applications such as offices, retail shops, schools and hospitals.
Contact
Do you have any questions or comments? We look forward to hearing from you.