The order could not be shipped.
The order was successfully shipped.
Light switches
More than just a commodity
Light switches are much more than objects of daily use with which you can switch the light on or off. They are design objects and give your rooms a personal touch. Our switch ranges are a visual highlight on all surfaces.
What makes our light switches so special?
1
Switch ranges in all variety
With our switch ranges, we offer you a wide variety of shapes and colours: from straight-lined, rounded or round, from classic white to trendy colours such as avocado green or ocean blue. When designing rooms, it's all about combining all the details, so we offer the right design for every taste - for a harmonious overall look in your home.
2
Different frame sizes
Our frames in the various switch ranges are available in different sizes and can be mounted both horizontally and vertically. A single frame has a single cut-out - e.g. for a classic light switch, while multiple frames offer you up to five cut-outs to accommodate different functions, such as several switches and sockets.
3
Also suitable for surface mounting
Some of our light switches and switch ranges can also be mounted as surface-mounted variants with the appropriate accessories. For use with cable ducts, there are corresponding duct entries so that the enclosures can be placed directly on the cable duct.
Find your favorite switch range design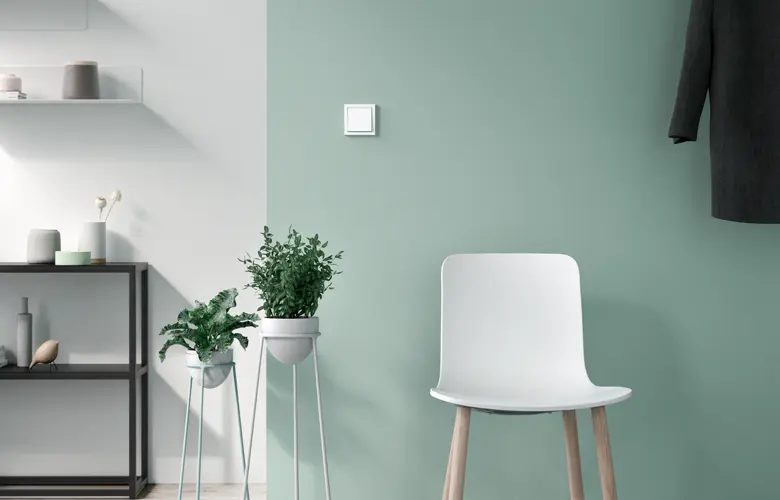 Find your favorite switch range design
Discover the diversity of our switch ranges and find the design that suits you and your individual style.
Discover our products in your home
Discover our products in your home
With our 3D LiveView App
Our Augmented Reality App allows you to view our product portfolio live in 3D in your own home. Download the app for free and try it out right away!
Contact
Do you have any questions or comments? We look forward to hearing from you.