The order could not be shipped.
The order was successfully shipped.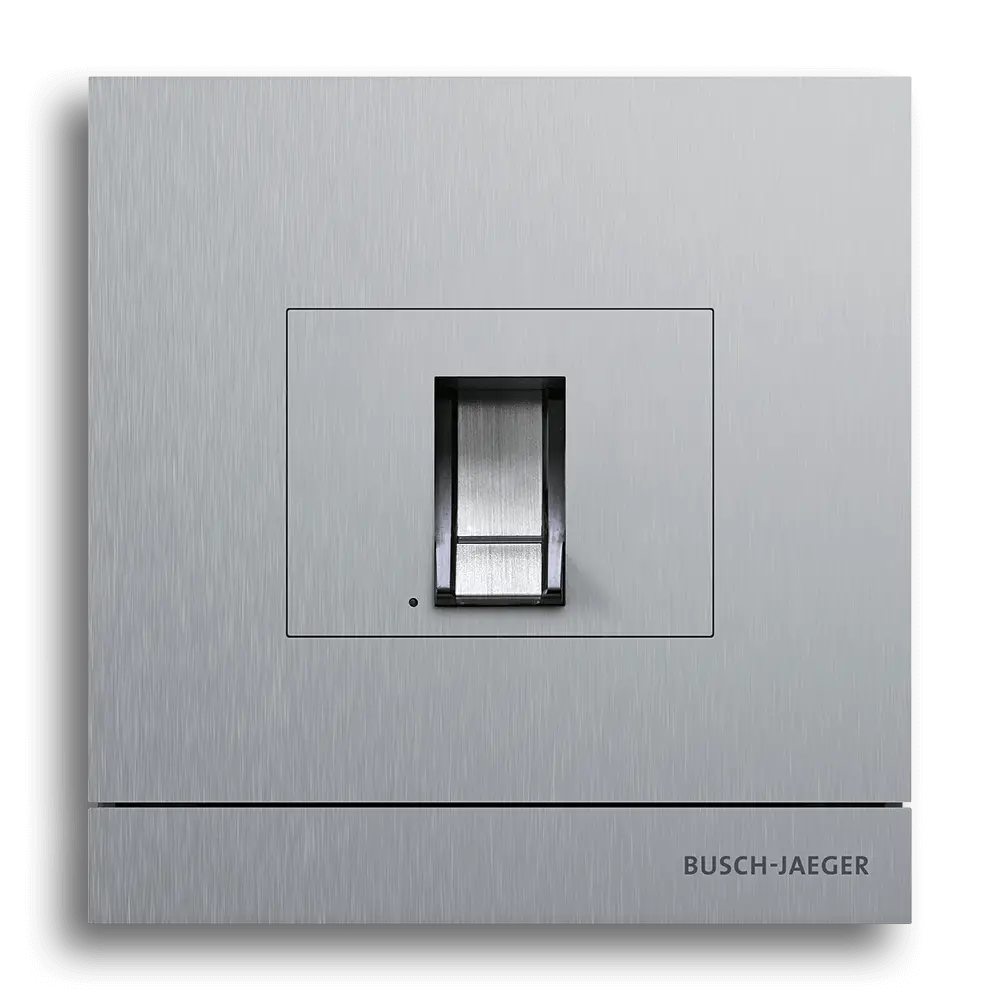 The fingerprint module for Busch-Welcome® enables you to access your home by scanning the fingerprint. The integrated line sensor can thus recognise up to 64 different users. As a module of our Busch-Welcome® solution, the fingerprint module is subject to protection class IP44 and is absolutely weatherproof.
More information
Busch-Welcome® Konfigurator
Technology
2-wire technology
Function
Access control with fingerprint
Module for door communication
All further technical information on the fingerprint module for the Busch-Welcome® system can be found in our online catalogue.
What distinguishes the fingerprint module?
1
Access with fingerprint
With the fingerprint module, you can open the door to your house with your fingerprint.
2
Individual solution
The Busch-Welcome® outdoor station with fingerprint module can be ordered as an individual module or integrated into the video outdoor station as standard.
The access control modules from Busch-Welcome® can be integrated into all existing outdoor station variants at the customer's request. On request, the video front-door station 8-fold can be used with the fingerprint module for targeted opening of the entrance door. Installation in the Busch-Welcome® audio front-door stations is also no problem.
3
Integration in letterbox and co.
Thanks to the 2-wire bus technology, the integration of the Busch-Welcome® solutions is also possible in letterboxes, bell panels or door side panels. The basic audio module with microphone and loudspeaker can thus be easily combined with an additional camera and offers you the option of button expansion up to 99 buttons.
Make your door communication complete: front-door stations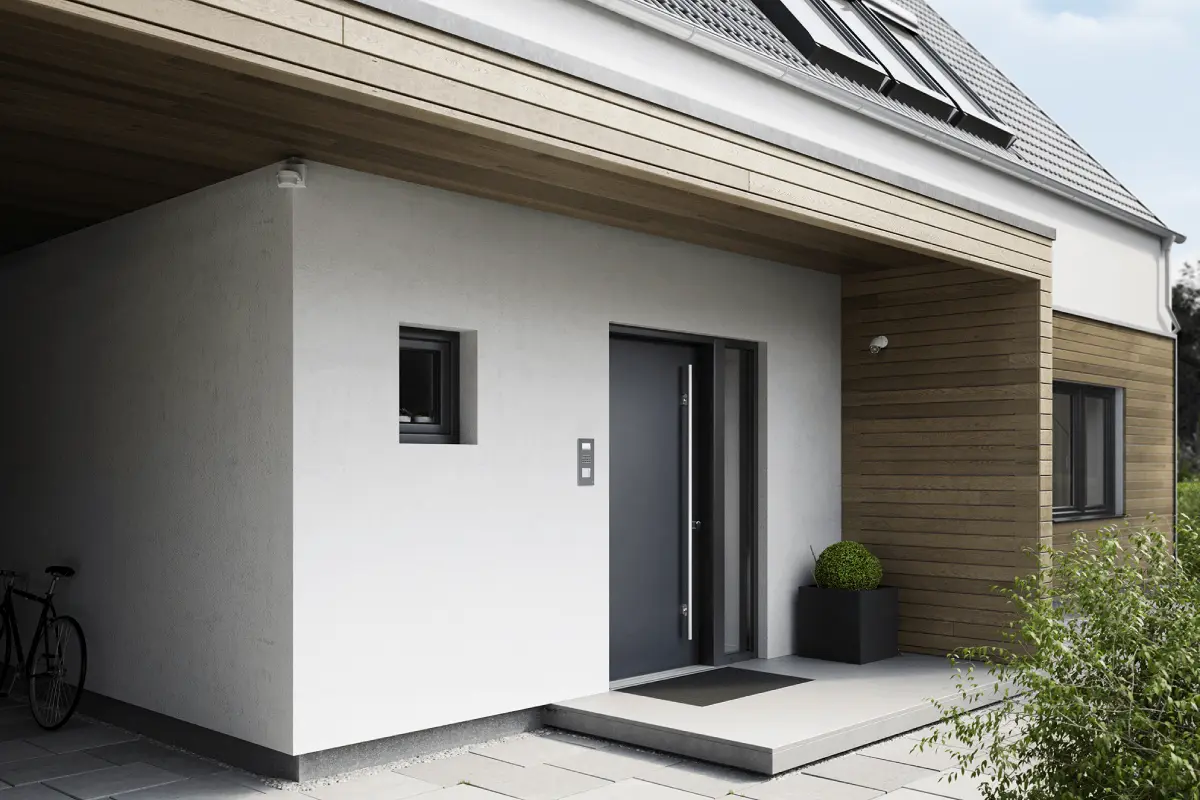 Make your door communication complete: front-door stations
The fingerprint module can be integrated into the front-door stations of the Busch-Welcome® system. With our modular front-door stations, you can assemble your front-door station individually and according to your needs.
Busch-Welcome®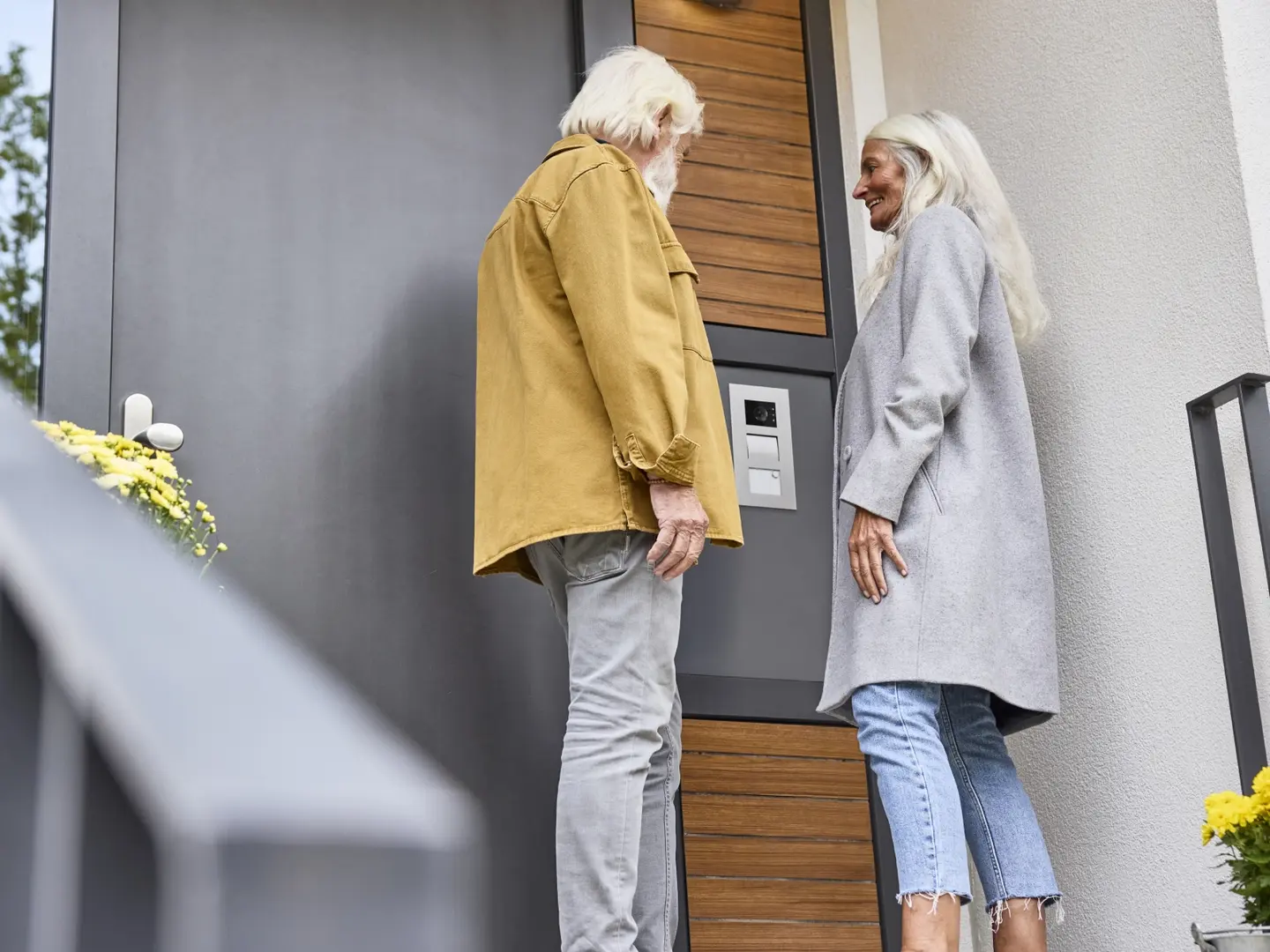 With Busch-Welcome® we offer you a solution for door communication based on 2-wire technology. The system has various functions and components and can be integrated into your Smarter Home. Discover the product variety and find the solution for your home.
Contact
Do you have any questions or comments? We look forward to hearing from you.