The order could not be shipped.
The order was successfully shipped.
Busch-Welcome® outdoor station video
The Busch-Welcome® outdoor station video offers you a video solution for your door communication. The integrated camera ensures clear images even at night. LED symbols next to the camera show you the current status of the outdoor station.
Technology
2-wire technology
Function
Video solution (listening, speaking, seeing)
Video solution for door communication
You can find all further technical information on the Busch-Welcome® outdoor station video in our online catalogue.
What distinguishes the outdoor station video?
1
Integrated camera
The video outdoor station has a video camera with automatic day/night switching and infrared LEDs for illuminating the night recordings. The colour camera impresses with a scratch- and fire-resistant module. The camera captures an extra-wide field of view of 104° (diagonal) and can be mechanically adjusted to the surroundings by 15° (horizontal/vertical). This allows reliable detection of persons in the entrance area. If the camera angle is not sufficient on site, additional external cameras can be integrated into the door communication via the camera interface.
2
Very good comprehensibility
The outdoor station video has an integrated hands-free function. The noise suppression ensures clear sound on both sides of the front door.
3
Variable bell dialling
The video outdoor station is optionally available with up to three button modules and is therefore ideal for one to three-family houses. The Busch-Welcome® video outdoor station offers 4, 6, 8 or 12 bells for rental and apartment buildings.
4
Integration in letterbox and co.
Thanks to the 2-wire bus technology, the integration of the Busch-Welcome® solutions is also possible in letterboxes, bell panels or door side panels. The basic audio module with microphone and loudspeaker can thus be easily combined with an additional camera and offers you the option of button expansion up to 99 buttons.
5
Robust and resistant
We always use high-quality materials in the manufacture of our products - and this is naturally also the case with our outdoor stations. The design is thus not only visually eye-catching, but is also particularly robust and resistant.
The counterpart: Indoor station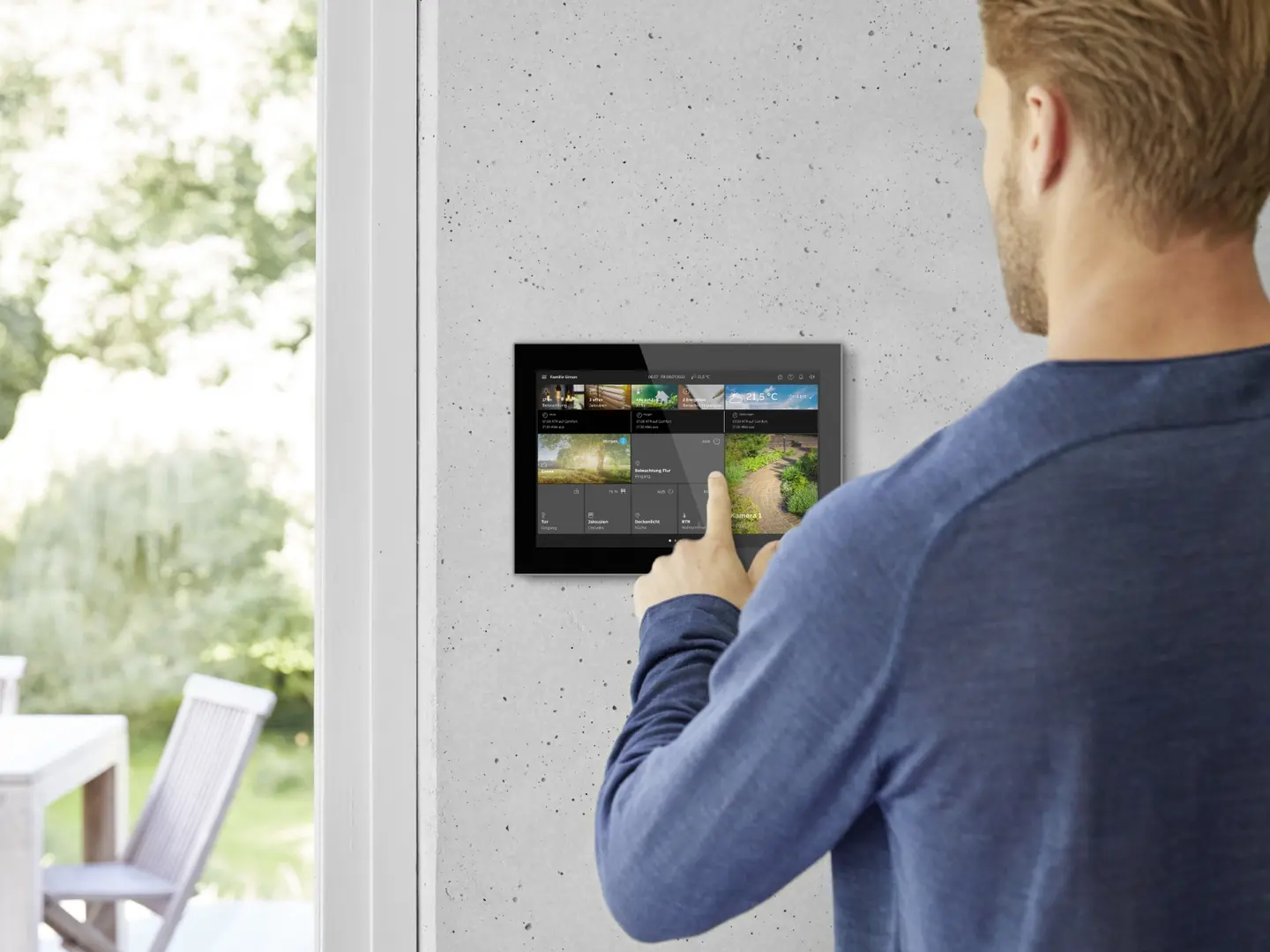 The indoor station is the counterpart to the outdoor station for your door communication system. We also offer these in different versions. To match the video solution for the outdoor area, you will also find various indoor stations that are equipped with displays so that you can not only talk to the people at your front door, but also see them.
Busch-Welcome®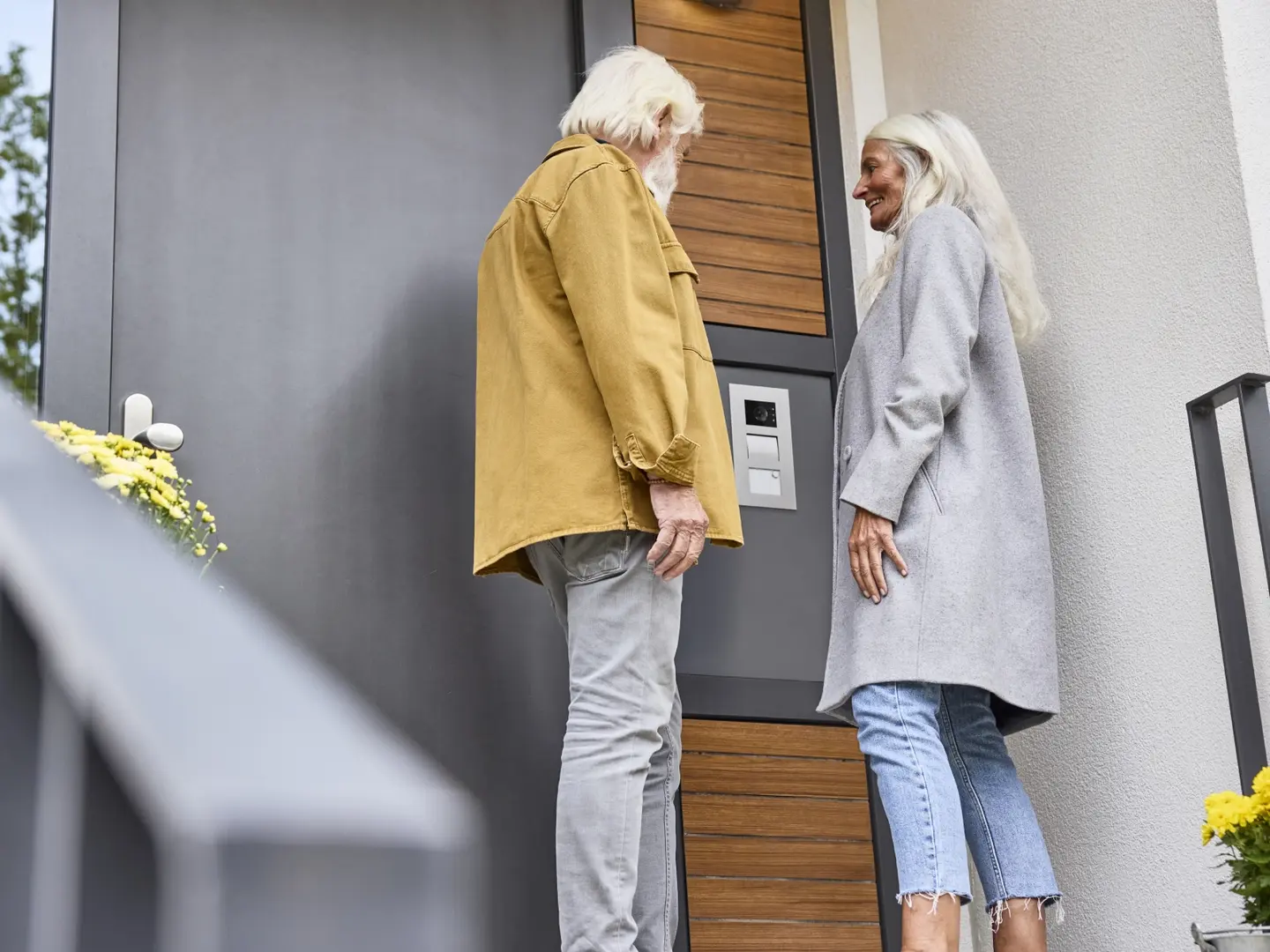 With Busch-Welcome® we offer you a solution for door communication based on 2-wire technology. The system has various functions and components and can be integrated into your Smarter Home. Discover the product variety and find the solution for your home.
Contact
Do you have any questions or comments? We look forward to hearing from you.