The order could not be shipped.
The order was successfully shipped.
With our modular front-door stations for our 2-wire system Busch-Welcome® , you can assemble your front-door station as desired. The modular design offers you a variety of combination options so that you can create your individual outdoor station in just a few steps.
More information
Busch-Welcome® Configurator
Technology
2-wire technology
Function
Individual, because of modular construction
Outstation as desired
With the modular front-door stations, we offer you a wide range of combination options. With our planning tool, you can create your individual solution in just a few steps.
You can find all further technical information on the Busch-Welcome® outdoor station audio in our online catalogue.
What makes our modular outstations special?
1
Modular construction
Thanks to the modular design for the Busch-Welcome® outdoor stations, we offer the ideal solution for almost every application. No matter whether audio or video solution, type of access control, bell buttons and co. can thus be adapted to individual requirements.
2
Easy assembly
The individual modules are clicked into the front panel of the front-door station and connected with a particularly robust ribbon cable.
3
Integration in letterbox and co.
Thanks to the 2-wire bus technology, the integration of the Busch-Welcome® solutions is also possible in letterboxes, bell panels or door side panels. The basic audio module with microphone and loudspeaker can thus be easily combined with an additional camera and offers you the option of button expansion up to 99 buttons.
4
Robust and resistant
We always use high-quality materials in the manufacture of our products - and this is naturally also the case with our outdoor stations. The design is thus not only visually eye-catching, but is also particularly robust and resistant.
The counterpart: Indoor station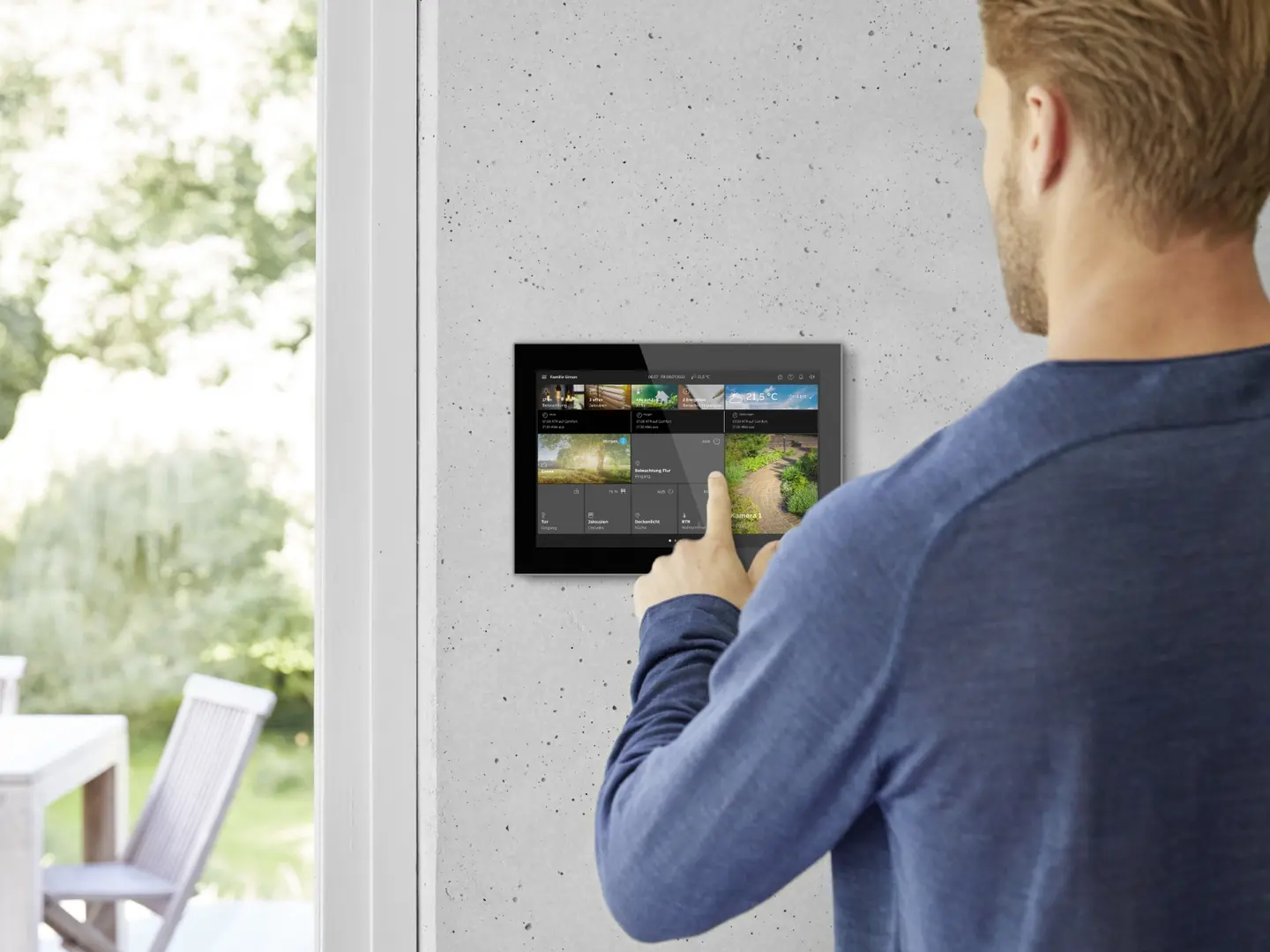 The indoor station is the counterpart to the outdoor station for your door communication system. We also offer these in various designs and colours. This way you can easily and comfortably talk to the people at your front door.
Busch-Welcome®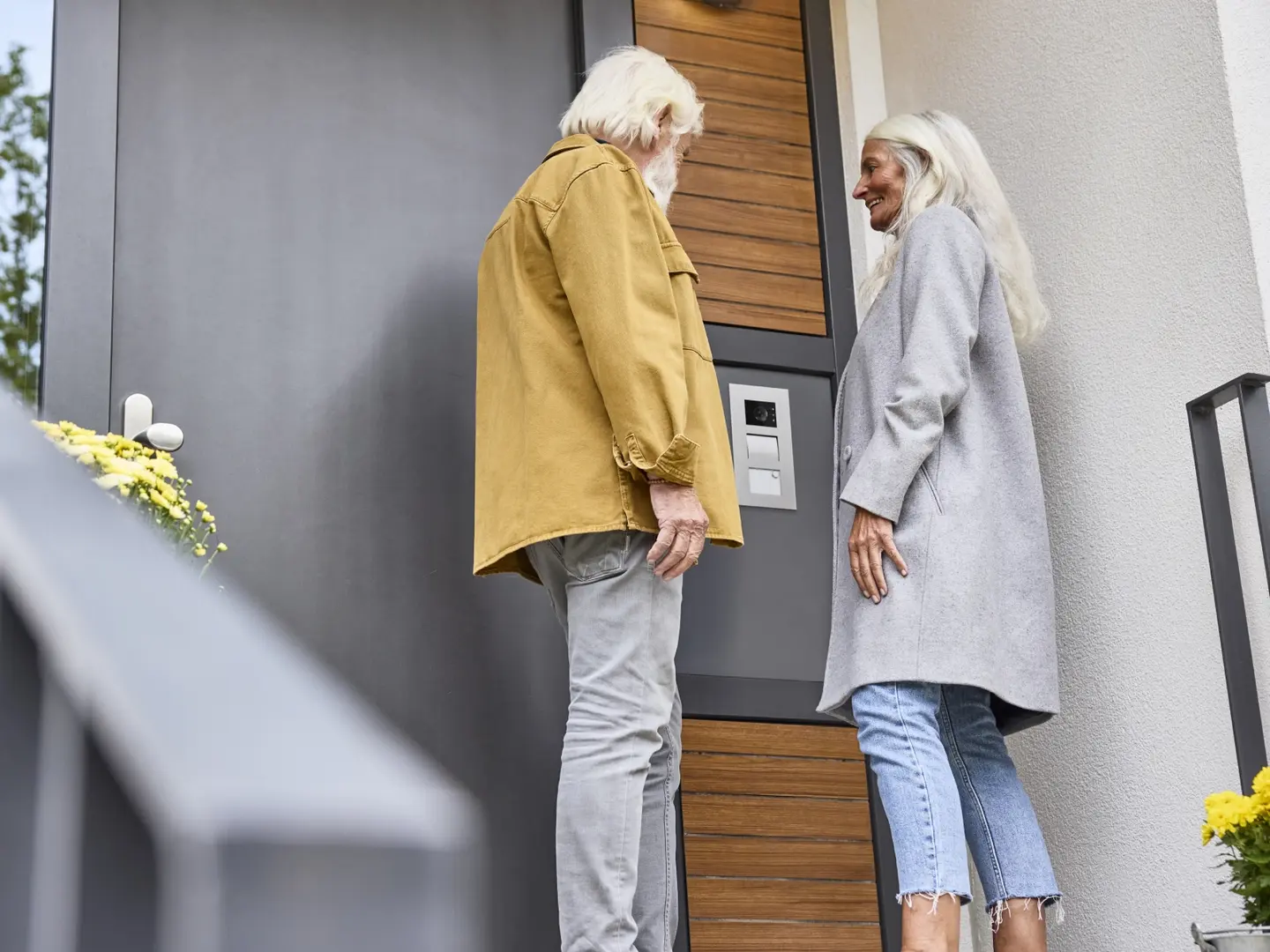 With Busch-Welcome® we offer you a solution for door communication based on 2-wire technology. The system has various functions and components and can be integrated into your Smarter Home. Discover the product variety and find the solution for your home.
Contact
Do you have any questions or comments? We look forward to hearing from you.