The order could not be shipped.
The order was successfully shipped.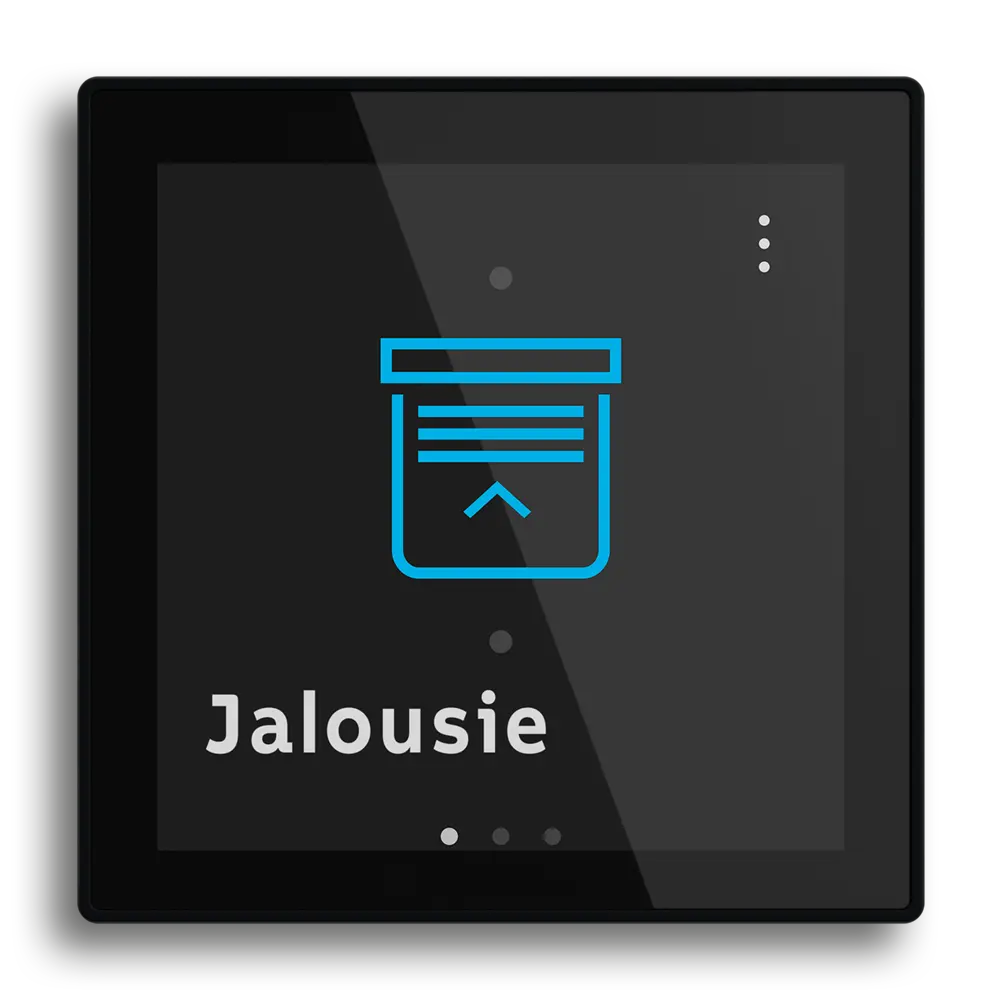 The Busch-RoomTouch® 4" is a sensor-controlled, HD touch display for your Busch-free@home® and KNX system. The control element has an integrated room temperature controller and allows you to control up to 12 functions. Our Busch-RoomTouch® impresses with a modern design, first-class quality and an intuitive user interface.
The "Busch-RoomTouch® 4" will be available from autumn 2023.
Systems
Busch-free@home®, KNX building system technology
Display
capacitive touch display 480 x 480 px
The touch display for your room control
Numerous functions are integrated in the Busch-RoomTouch® 4". In addition, various sensors are integrated in the touch display, such as a temperature sensor incl. input, a proximity sensor and a brightness sensor.
You can find all technical information on the "Busch-RoomTouch® 4" in our online catalogue.
Individual scenes

Air conditioning & heating

Blind control

Lighting control
What distinguishes Busch-RoomTouch®?
1
Modern user interface
With the Busch-RoomTouch® 4", you can control and trigger all functions or scenes by simply wiping or touching. The intuitive operating concept and the functions can be individually configured by you. You have the option of controlling up to 12 functions with one device.
2
HD-IPS-Touch-Display
With IPS technology, the display offers you a perfect visual experience from different perspectives. It provides a high resolution and can also be used very well in the dark thanks to the glare-free mode.
3
High quality design
The "Busch-RoomTouch® 4" not only impresses with its modern operating concept, but also with its outstanding design.
4
Assembly
The control element with display only requires a standard switch box for installation. Thanks to its extremely flat design (11 mm), the control element fits perfectly into modern interior design.
Busch-RoomTouch® 4"
Discover the different functions
Experience a new level of convenient room control
With the Busch-RoomTouch® 4", you can control various functions in your rooms in an elegant way, conveniently from one place.
Lighting control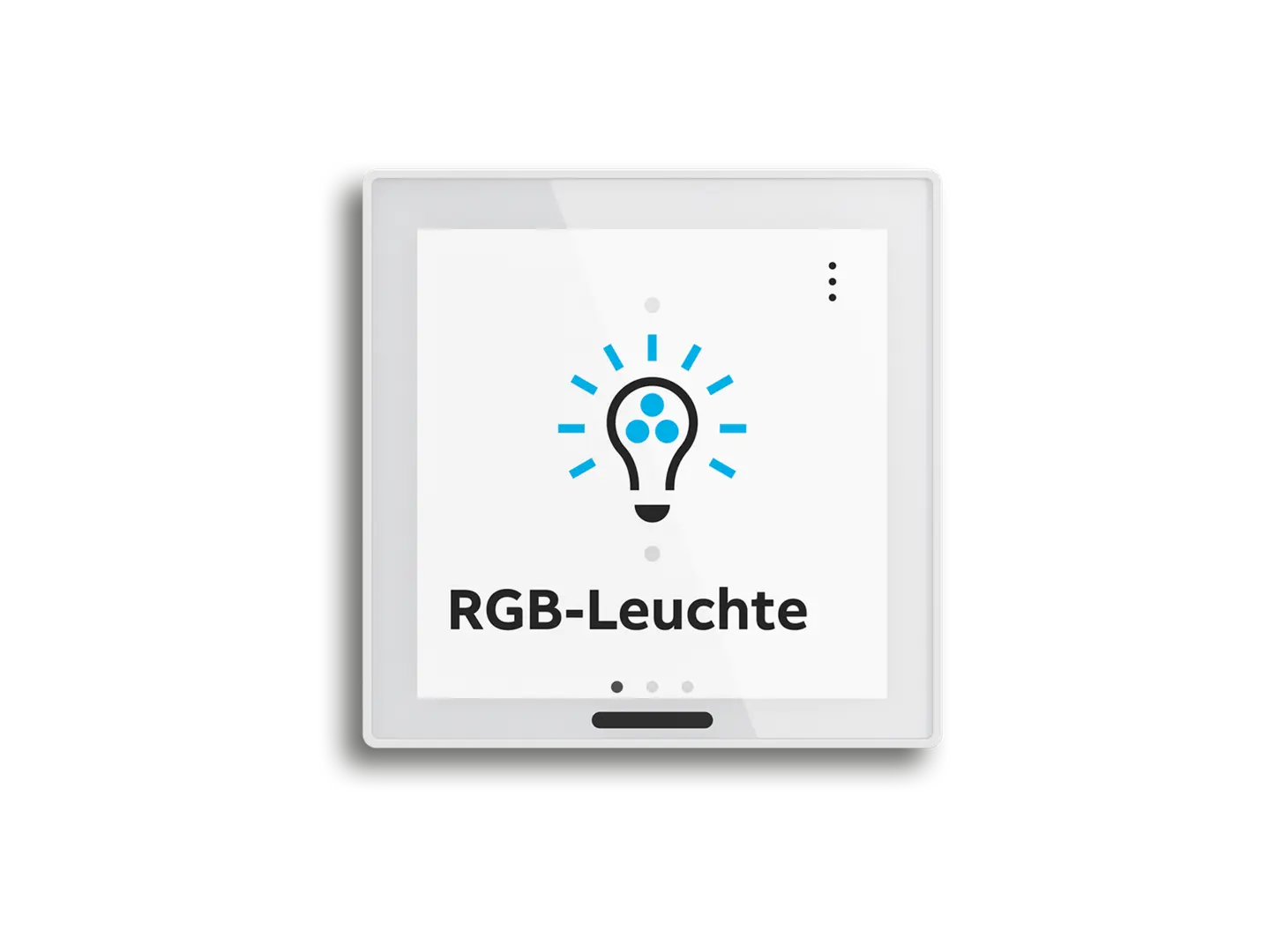 Lighting control
Thanks to the intuitive operating concept of our Busch-RoomTouch®, lighting control in your home becomes a completely new experience. With gentle swipes and touch movements on the 4" display, you can not only switch the lighting on and off, but also dim it. Thanks to the RGBW function, you can also adjust the light colour.
Blind control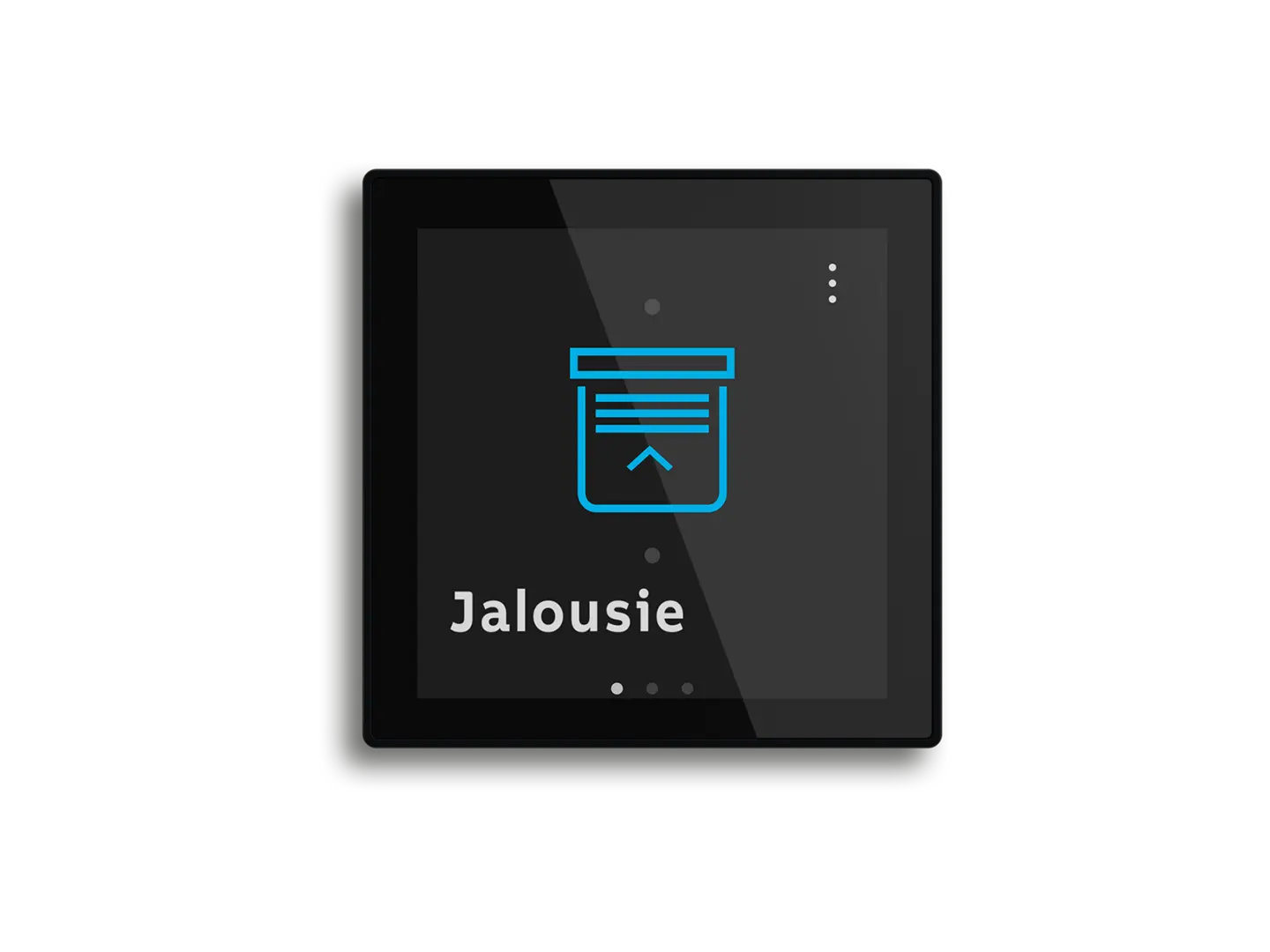 Blind control
As a central control element, the "Busch-RoomTouch® 4" also allows you to control your blinds and shutters. A finger movement is sufficient and the blinds move into the desired position. If desired, you can also automate the control of your blinds. Thanks to the integrated timer, you can automatically adjust the opening and closing times of your blinds according to sunrise and sunset.
Room temperature control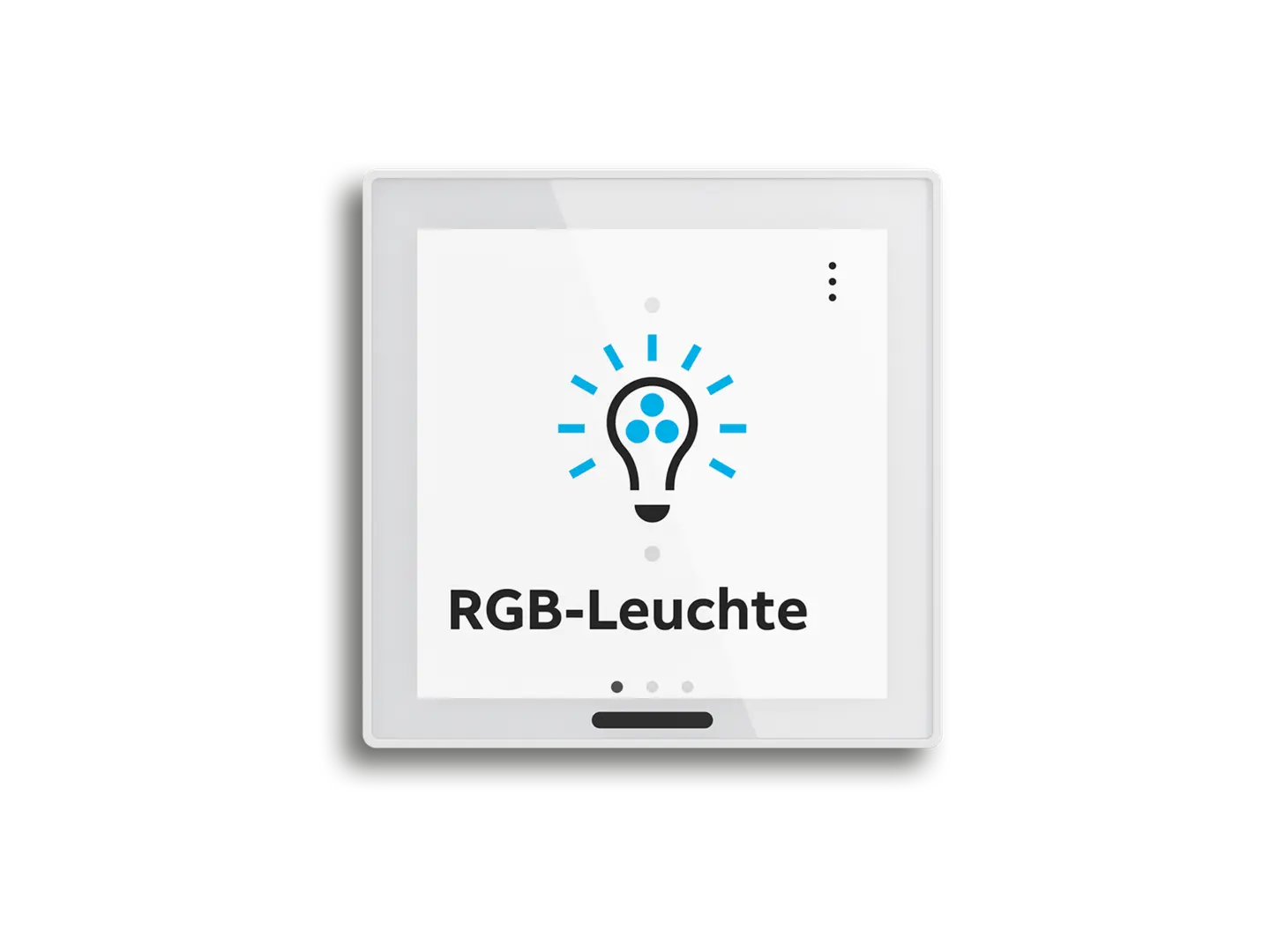 Room temperature control
The control element provides an extra feel-good factor in your rooms - with the "Busch-RoomTouch® 4" you can set your feel-good temperature conveniently via the touch display. The built-in temperature sensor allows you to display the indoor temperature. So you can see at a glance how many degrees it currently is in your room.
Scene control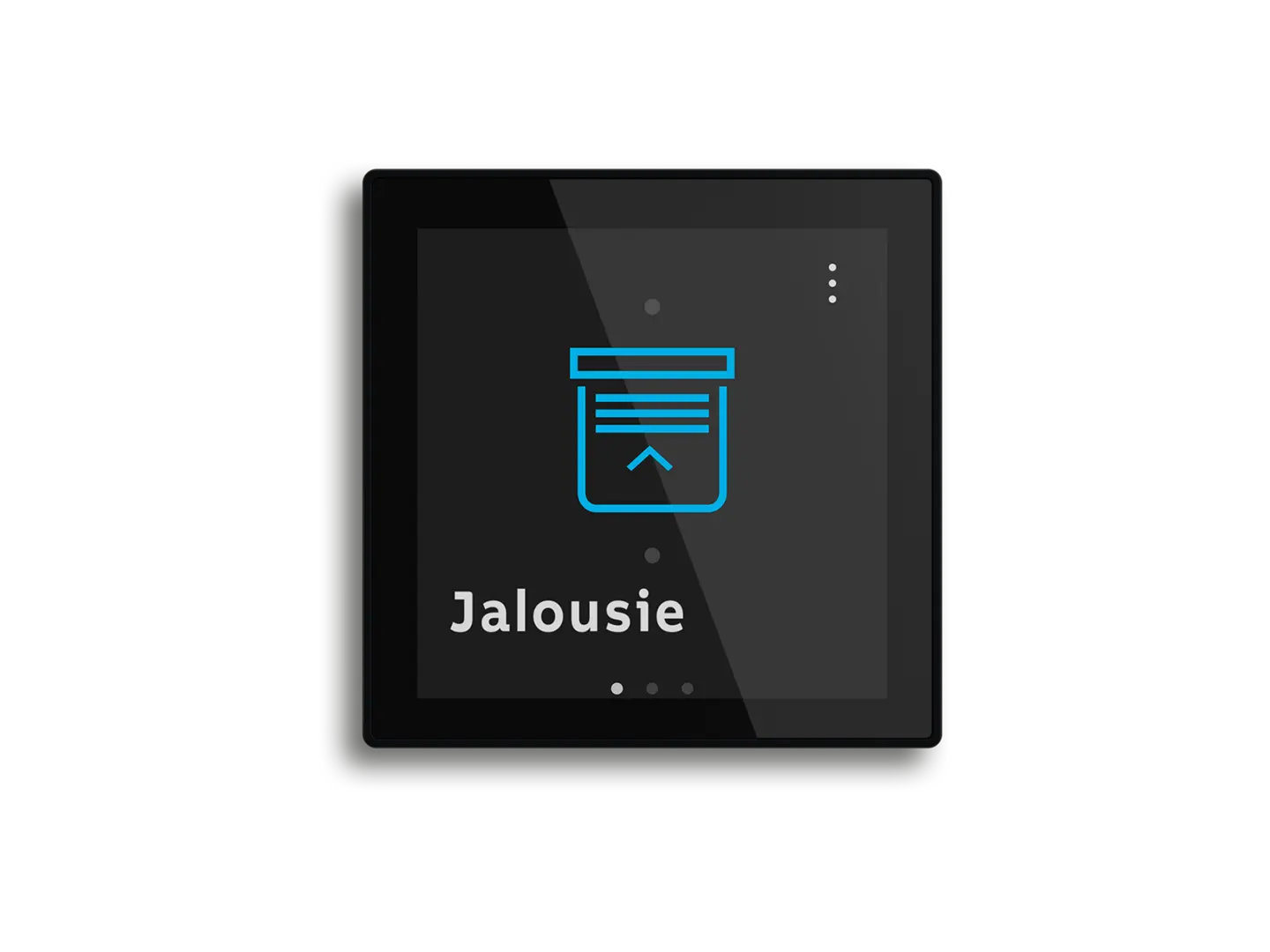 Scene control
Busch-RoomTouch® 4" takes convenient room control to a new level - and provides even more convenience in everyday life with scene control and automations. As a central element, the user interface offers you the possibility to call up scenes you have created yourself or to start automations. How about starting your next TV evening with our high-quality control element at the touch of a finger? The light is dimmed, the blinds darken the room and the right room temperature is also provided. Now all that's missing is the right film.
s
Busch-free@home®
The Busch-free@home® system offers you numerous possibilities and advantages for your smarter home. With the system, you can intelligently control and network various functions and devices - from lighting control and blind management to heating and climate control. Whether you want to control them via switch, panel or smartphone, we offer you the right solutions.
Intelligent building control with KNX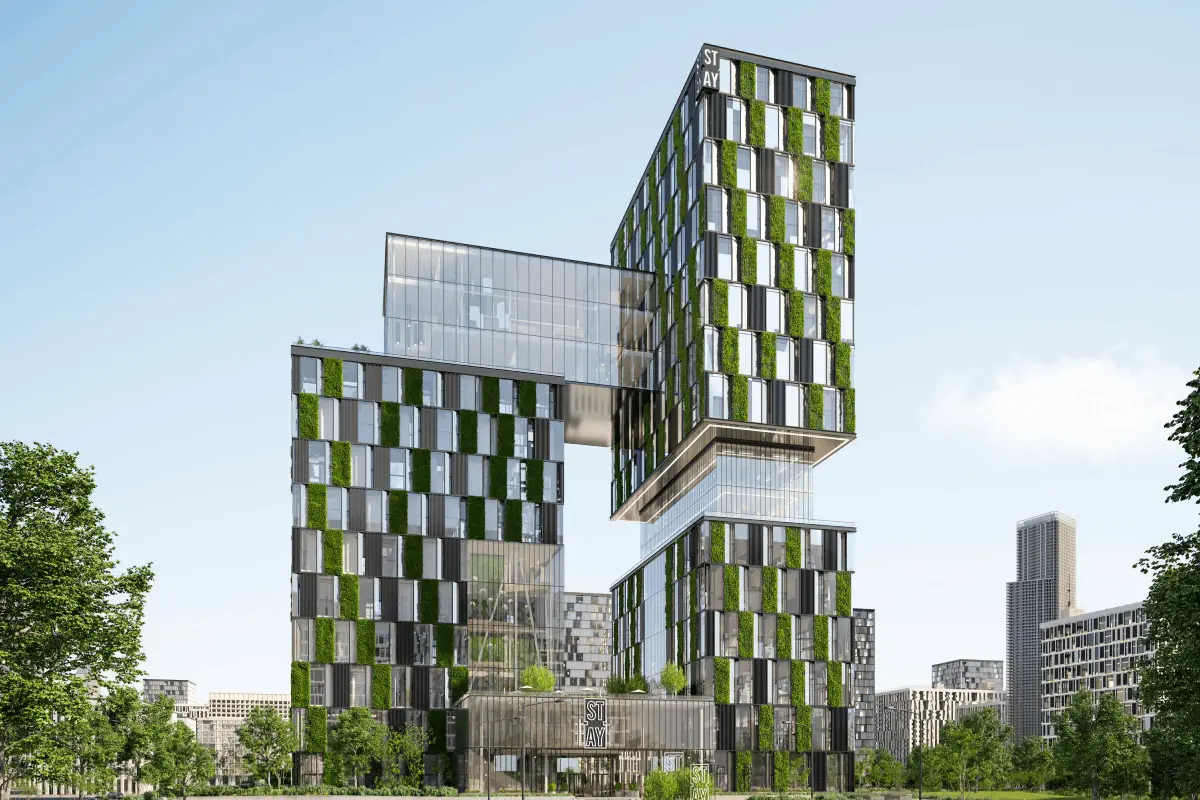 With the product solutions of the KNX building system technology, you have various options in the area of Smarter Home and Smarter Building. Apartments, houses and entire buildings can be intelligently networked and controlled. Discover our product variety and find the right solution for you and your project.
Contact
Do you have any questions or comments? We look forward to hearing from you.