The order could not be shipped.
The order was successfully shipped.
Busch-Radio BTconnect DAB+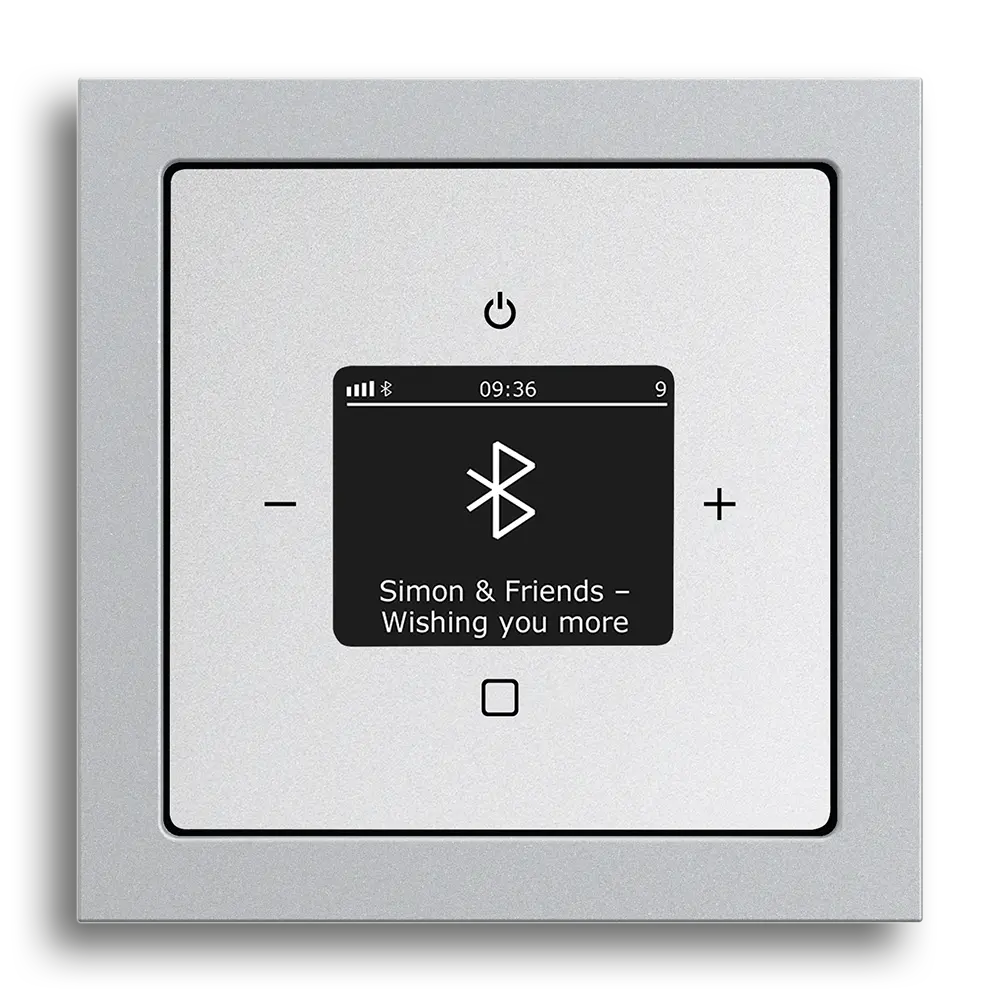 The Busch-Radio BTconnect DAB+ is a radio for the flush-mounted box and offers you the possibility of transmitting music from mobile devices to the radio and the connected built-in speakers. You also have the option of pairing the radio with mobile Bluetooth speakers in order to play your favourite radio station.
What makes the Busch-Radio BTconnect DAB+ so special?
1
Bluetooth connection
The Busch-Radio BTconnect combines a radio and a Bluetooth receiver in just one flush-mounted box. This allows you to play your favourite music from Bluetooth-enabled devices via the radio at any time.
2
Access to your music library
The Bluetooth interface allows you to stream all music content from your mobile device to the radio. The connected built-in speakers are used for playback and are thus not in anyone's way. Conversely, it is possible to transmit the radio sound to paired Bluetooth speakers.
3
High resolution colour display
The selected functions, settings and additional information are clearly displayed on the high-resolution colour display.
4
Multifunction rocker
The central control element of the Busch-Radio BTconnect DAB+ enables simple and intuitive operation of all desired functions.
5
DAB+
The DAB+ radio offers you many advantages. It works independently of the Internet, stations can be selected without frequency searching and reception is interference-free - noise is a thing of the past.
Extension options
For the installation, we offer you the right built-in speakers for our switch ranges or for mounting in the ceiling. We also have the right product solutions for mounting the radio in a corner.
Find your favorite switch range design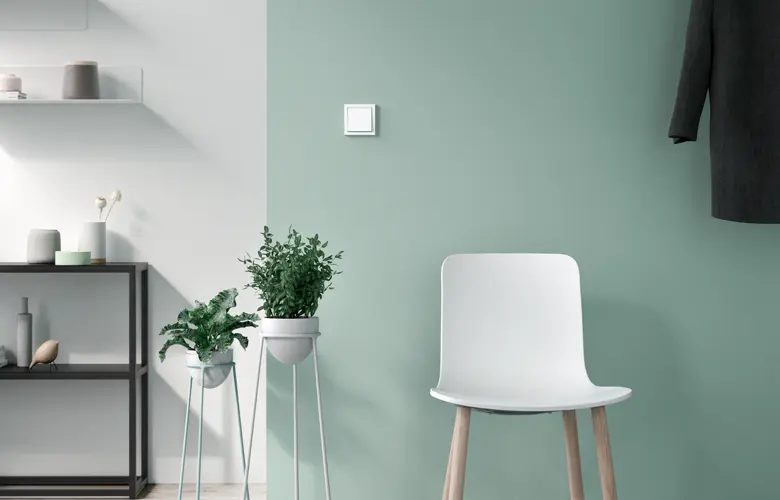 Find your favorite switch range design
Discover the diversity of our switch ranges and find the design that suits you and your individual style.
Contact
Do you have any questions or comments? We look forward to hearing from you.