The order could not be shipped.
The order was successfully shipped.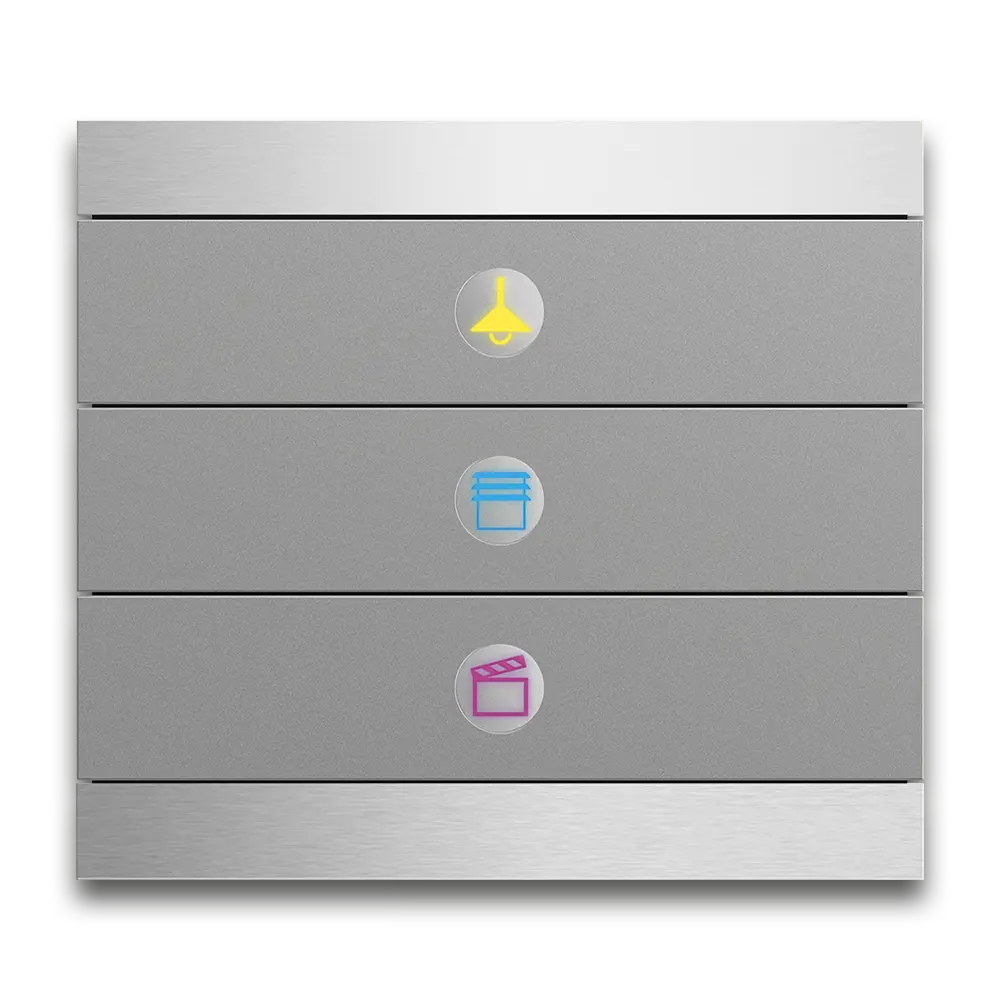 With Busch-priOn® you can control your entire room. Freely programmable functions can be called up via the rockers, e.g. light scenes, blind functions or specific lights.
Systems
Building systems technology KNX
Assembly
Frameless and modular
Operation
Freely programmable rotary control element
The control element for central room control
Busch-priOn® can be used to control various functions in a room and the KNX system. The multifunction control element is freely programmable.

You can find all technical information about the Busch-priOn® control elements in our online catalog.
Individual scenes

Air conditioning & heating

Blind control

Lighting control
What distinguishes Busch-priOn® control elements?
1
One twist and you have everything under control
Individual luminaires can be directly controlled and dimmed via the menu control. Blinds also react at the turn of a knob - according to the time control or according to individual requirements. The right feel-good climate is created by the individual room temperature control. And complete scenes create the individual ambience, adapted to personal habits.
2
Modular system
Thanks to the practical module system, Busch-priOn® is not frame-bound. For example, if you only need one or a few clear functions, you can opt for the 1-gang or 3-gang control element. Or choose the clear, easy-to-operate colour display with rotary operating element for more options. The end strips optionally contain a temperature sensor for room temperature control, an infrared interface for remote control or a proximity sensor to activate the display or the LED of the control elements when approached.
3
Innovative colour concept
The controls have an innovative colour concept with LED technology. The rotary control lights up in the colours of the colour system and thus provides feedback on the selected function. Yellow stands for light, blue for blind control, magenta for light scenes and orange for heating control. These colours are reflected in the rockers of the surface control elements.
The right switch range - carat®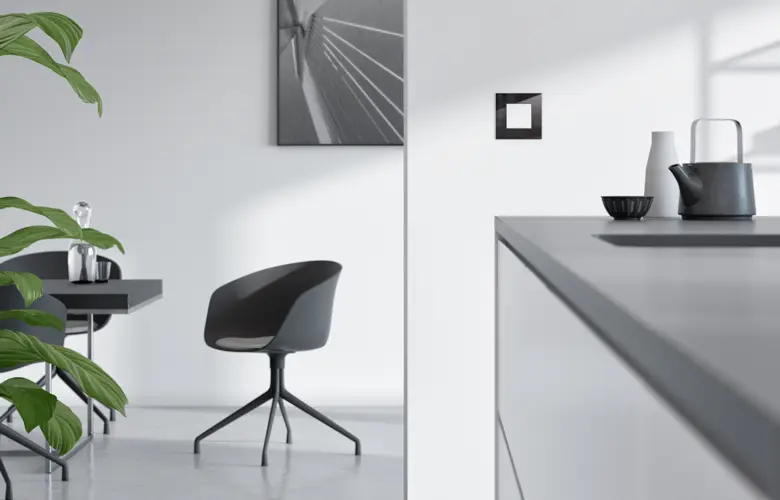 The right switch range - carat®
Busch-priOn® is an excellent match for our carat® switch range. The components have the same surface design. With the matching elements, you can create a uniform and harmonious interior design in your building that suits you and your individual style.
Intelligent building control with KNX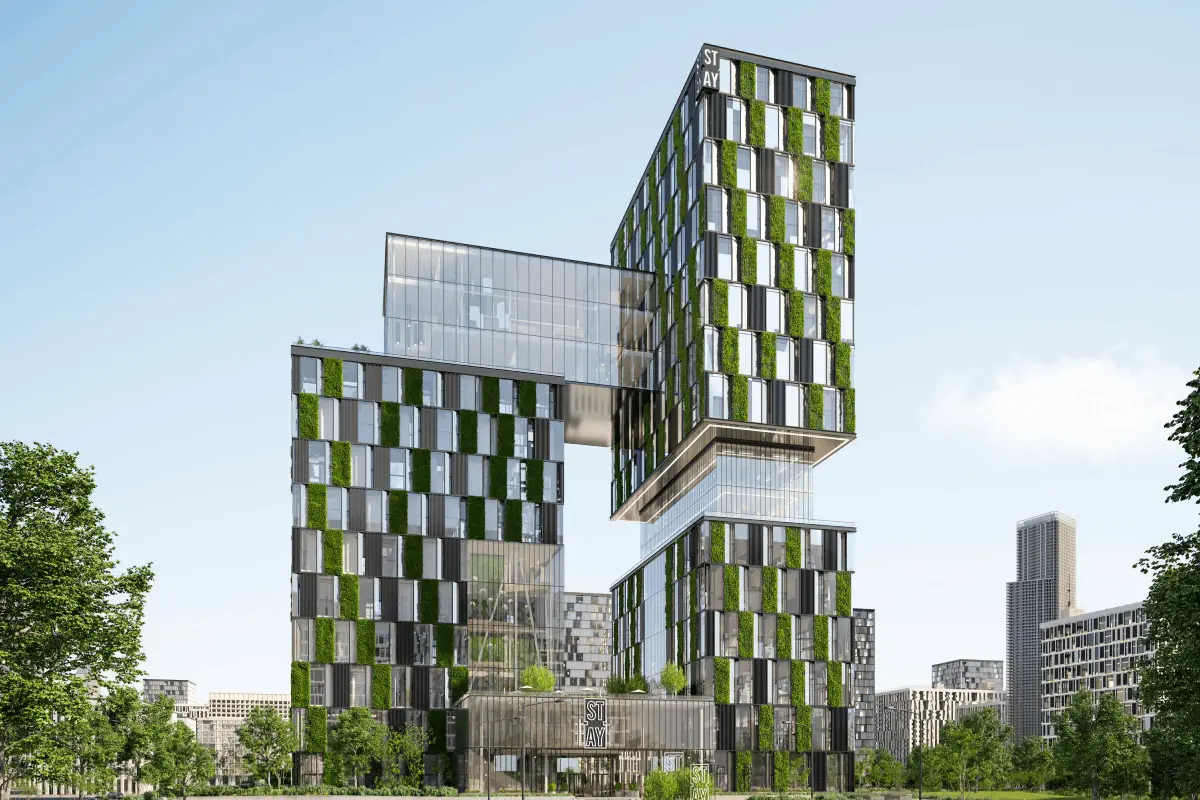 With the product solutions of the KNX building system technology, you have various options in the area of Smarter Home and Smarter Building. Apartments, houses and entire buildings can be intelligently networked and controlled. Discover our product variety and find the right solution for you and your project.
Contact
Do you have any questions or comments? We look forward to hearing from you.