The order could not be shipped.
The order was successfully shipped.
Standing room for over 10,000 fans
TIVOLI Stadium, Aachen
The standing room area is the heart of a stadium," architect Stefan Nixdorf said at the beginning of December 2007 in an interview with the Tivoli Echo. The southern stand, home of the black-and-yellow fans, offers 10,000 standing room tickets. As a whole, the new stadium has room for 32,960 spectators, of which 1348 are business seats and 28 are box seats.
From the outside, the building is immediately identifiable as a football stadium. The generous, triangular vestibule connects the entry to Soers Sportpark with the stadium. Oversized Alemannia coats of arms hang over the entrances.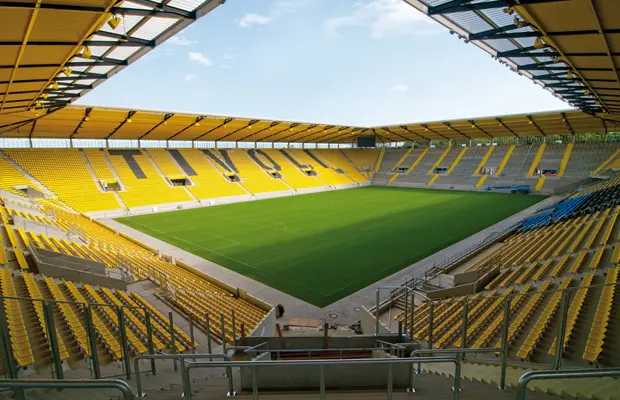 For the switch programme, planners decided on Busch-Jaeger and a special design of its future® linear range with the Alemannia coat of arms on the switch rocker.