The order could not be shipped.
The order was successfully shipped.
Supreme art
Verve, Frankfurt
New living space has been created in the up-and-coming Riedberg district of Frankfurt. With the Verve project, architect Daniel Libeskind is realizing seven different villas in Frankfurt in a common harmony. For the architect, creating living space is the highest art.
The term "Verve" stands for creativity and a peppy attitude towards life.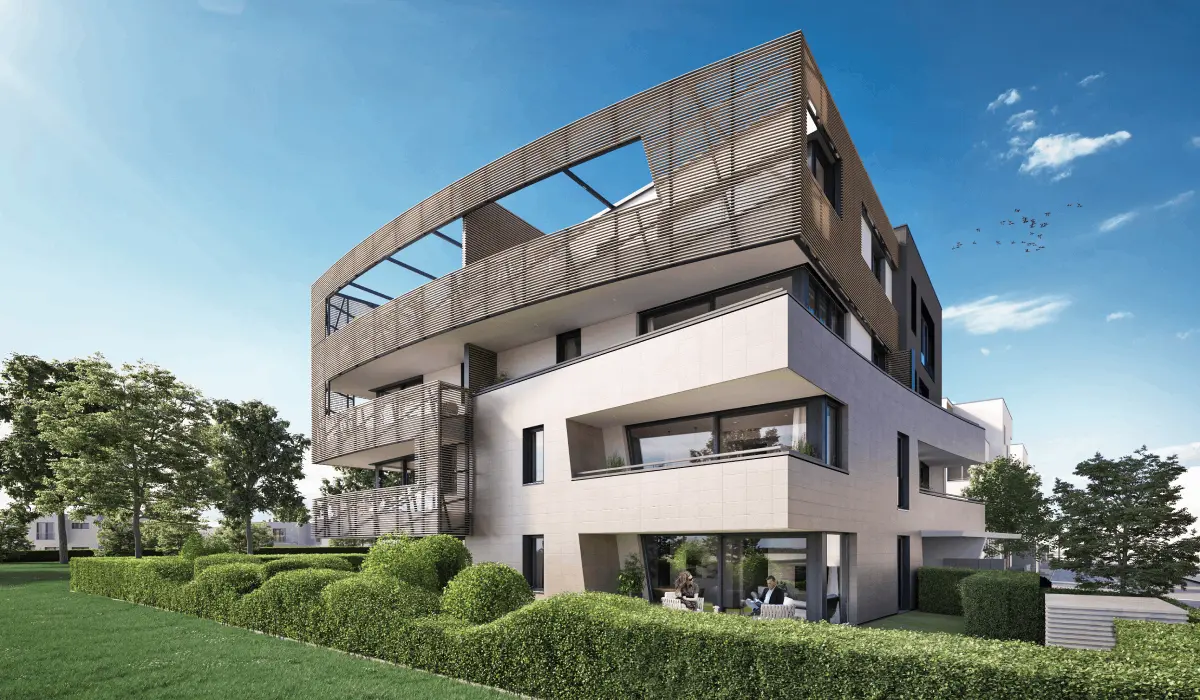 With the project, architect Daniel Libeskind has created seven luxurious urban villas, none of which is identical. Convex and concave elements connect the design of the buildings and give them differences in individual design details. In architecture, Libeskind sees the task of giving space to daily life, responding to the individual needs and desires of residents. The four-story villas with a total of 75 apartments are all controlled by intelligent building technology based on the Busch-free@home® assortment and are connected to the Busch-Welcome® door communication system. This ensures maximum energy efficiency, safety and comfort. The design is rounded off by the intelligent sensors, light switches and socket outlets from the future® linear design range.
In the second episode of our video series Frozen Music, our colleague Katrin Förster traveled to Frankfurt and also talked to architect Daniel Libeskind about the Verve project.