The order could not be shipped.
The order was successfully shipped.
Above the race track
Yas Island Hotel, Abu Dhabi
The breath-taking location of the 5-star Yas Marina Hotel, directly above the Formula 1 Grand Prix of Abu Dhabi, thrills its guests with its bold architecture and luxury, all controlled with the innovative building systems technology from Busch-Jaeger. The luxurious hotel belongs to the Marriott International Group and offers numerous guest rooms and exclusive suites as well as a spa area and a swimming and fitness center.
The luxurious hotel with the most modern technical equipment is located directly at the Formula 1 course.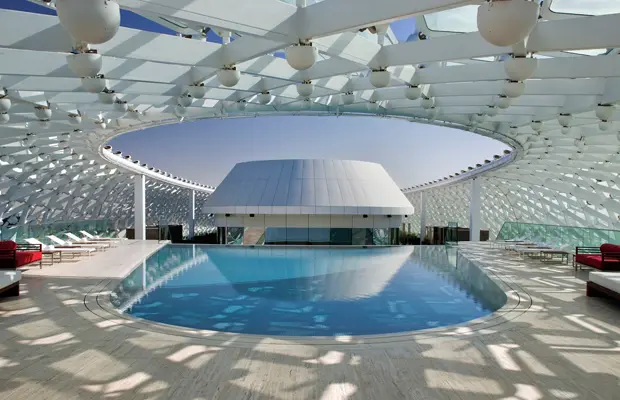 The hotel rooms are characterized by modern and elegant furnishings that blend harmoniously with the surroundings. Part of the interior design are the light switch ranges from Busch-Jaeger as well as the building system technology Busch-Installationsbus® KNX.