The order could not be shipped.
The order was successfully shipped.
Personal, Warm, Alemannic
Hotel Bären, Titisee
Guests receive a personal, warm and Alemannic welcome at the Bären, the modern hotel in the Black Forest with a strong connection to tradition. It is the combination of tradition and modernity that characterizes the Bären at Lake Titisee in the southern Black Forest.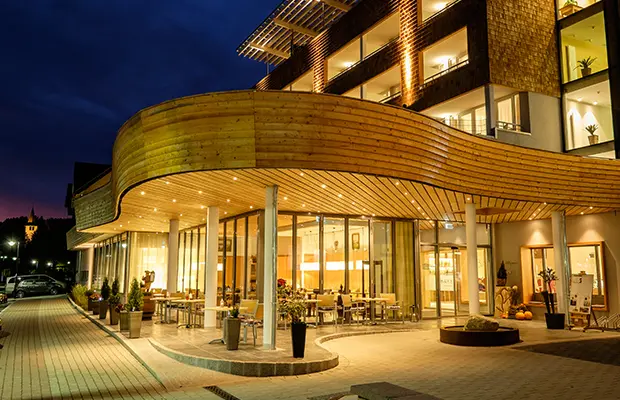 Already the exterior - the modern facade with the typical wooden Black Forest shingles and glass elements - indicates what the Bären has on offer. Tradition and the modern are what characterize the Bären in Titisee.
The modern Black Forest reveals itself in the 4-star ambience of the 51 rooms and suits. The colours - earthy tones as well as pleasant red and green tones - reflect the warmth and nearness of the magnificent nature. Clear lines blend with elegant furnishing elements and loving details such as the pillows embroidered with bears. The owners have introduced a modern variation of traditional Black Forest symbols and so given the rooms and suits even more comfortable style. Everything is harmonious. The flair is clearly high-quality.