The order could not be shipped.
The order was successfully shipped.
Precious gems in the ski resort
Grandes Alpes Private Hotel, Courchevel
The private hotel offers its guests the delights of an ultimate collection of 9 exceptional private apartments with 5-star hotel service.
The concept of the GRANDES ALPES PRIVATE HOTEL***** is named after 9 precious stones: emerald, ruby, beryl, topaz, jade, garnet, onyx, serpentine and amethyst. 9 rare objects that vary in area from 150 to 300 m². For each apartment the guests have a 24 hours service of majordomo / butler, housekeeper and chef.
The Grandes Alpes Private Hotel is located in the middle of one of the largest ski resorts in the world: the Trois Vallées in the French Alps.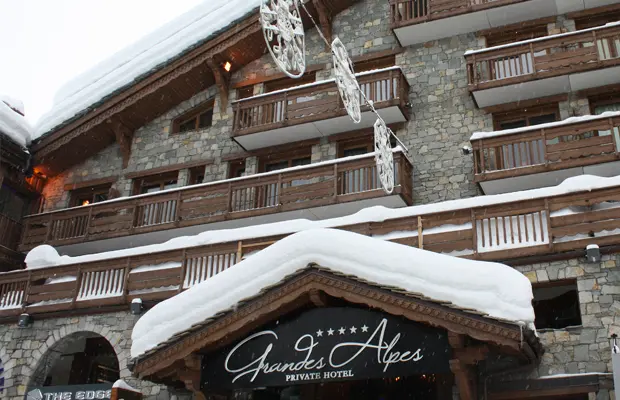 With a contemporary interior design by Jean Marc MOUCHET, each apartment exudes refinement, a bold mixture of beauty and technological comfort. In such an atmosphere the Busch-priOn® is the perfect link between design, comfort and technology. With the high-quality operating elements, the KNX-based control of individual room functions can be carried out: no matter whether light, blind or even heating control.