The order could not be shipped.
The order was successfully shipped.
A fairy tale figure of the forest
Bert the tree house, Austria
Bert the tree house is located in the middle of the forest at the Styrian alpine pass Pogusch in Austria. The unusual guest lodging is one of many projects of Studio Prechts, which is characterized by an ecological and scalable solution, with which nature and city are brought into harmony. The architectural duo of Chris and Fei Precht was inspired by their son and his boundless imagination. Bert is more than just a simple tree house, because it is conceived as a modular system and consists of prefabricated individual elements, so that scalable and expandable building solutions can be created - a Bert skyscraper would also be conceivable.
A KNX system is used to control the ecological and energy-saving accommodation. The Busch-Tenton® control elements contribute to the control of the individual rooms.
With the tree house, the architect duo Precht has created an ecological, energy-saving and comfortable guest accommodation, which looks like a fairy tale figure of the forest.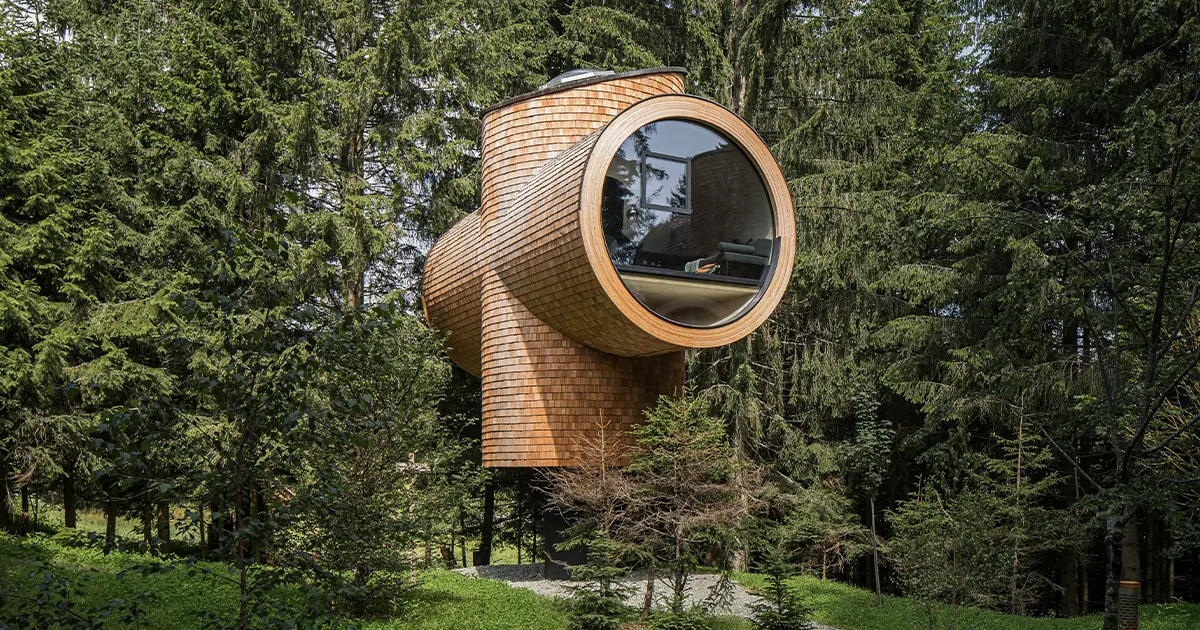 Anyone who would like to spend a night in such a special accommodation can do so in Austria. In the 4th episode of the video series "Frozen Music" our colleague Katrin Förster took a closer look at the tree house as well as about the creation process and the extraordinary architecture of Bert.