The order could not be shipped.
The order was successfully shipped.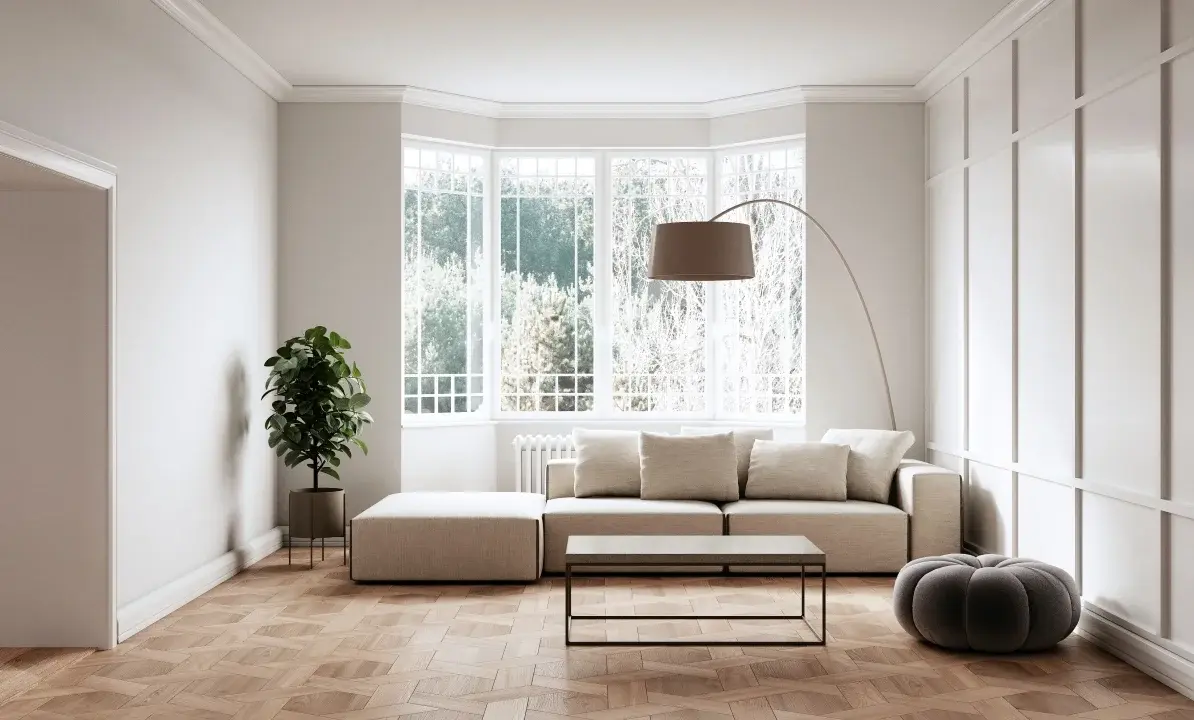 Discover your own living style and let us inspire you.
Aim: to make life more beautiful
Some people have a special talent for creating living spaces that are harmonious and individual. They combine furniture, textiles, wall, window coverings and accessories seemingly effortlessly, so that the overall picture not only looks really good, but also reflects real character. Those who do not succeed so effortlessly, can be inspired by others and get tips and advice.
The top 5 tips for reboot
1 - Follow your taste, not just current trends
Do you want to find your individual style? Then articles in magazines and journals can be very helpful and offer you initial inspiration. However, we advise you not to only orient yourself on what is currently being traded as a living trend.
Rather, you should choose what appeals to you personally. If you have finally found something that you and your loved ones really like, you should not try to copy it one to one. How boring would that be? And that's where the second tip comes into play.
2 - Discover your own personality
If you take a look at your closet, you'll get an idea of what your favorite colors are. In addition, ask yourself where you like to store and how the store is decorated and designed. If you've never consciously noticed this before, then on your next shopping trip, pay attention to which interior styles appeal to you most in your favorite stores. Or maybe you've already discovered something at a friend's or acquaintance's house that you particularly liked? Dare to take up the idea and implement it for yourself.
3 - Create collage
You have found beautiful sources of inspiration on the web? Then create your own mood board by displaying your personal collection of accessories, colors and possibly even pieces of furniture. This overview of favorite pieces, favorite colors and favorite arrangements, will help you to better implement your ideas.
4 - Wish list and clean out
You may now already have an idea of the direction you want it to go. Take some time to walk through the rooms and sort through your large furniture. What do you really want to keep and what might you have been wanting to get rid of for a while? If you have old memorabilia that doesn't fit into your chosen living style, don't sort it out right away. You will see that such elements can later form a very exciting contrast. After all, it's all about adding your own personal touch.
5 - Choose room design
You can also make sure that each room has an interesting focal point that will pique the curiosity of your visitors. Make sure that not all things in the room are placed at the same height and that colors and textures are varied. The eye should linger and be drawn to the surroundings. You can think of any space as a combination of three levels: Floor level, eye level, and above. At each of these levels, there should be at least one place in the room that "makes something happen." Even small details can make a big impact in this regard.
Go for it!
In our inspiration section, we present a variety of interior styles, such as country house, industrial, japandi and skandi, and more are continuously added.
As a manufacturer of electrical installation materials and smart home solutions, we therefore naturally also show you how you can harmoniously integrate our products into your living concept. Because although light switches, sockets and co. seem rather inconspicuous due to their size, they can still help to perfect the overall picture. We offer a variety of shapes and colors, so that there is something for really every style of living.