The order could not be shipped.
The order was successfully shipped.
Energy-efficient technology concept
Residential and commercial building "Rondo", Graz
With his "Rondo" apartment house and office building, architect Markus Pernthaler from Graz has enhanced the value of an entire quarter in his hometown. The design persuades not just due to its second building envelope, but also a sovereign, energy-efficient technical concept.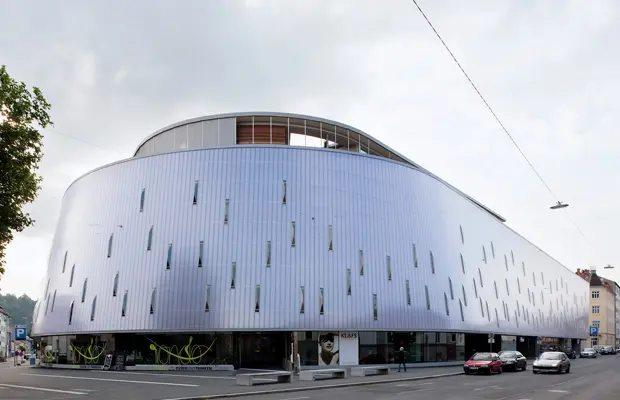 By means of the installed KNX system from Busch-Jaeger, for example, four weather stations gather the necessary information for the efficient and convenient control of the blinds and thus provide a pleasant climate, even in case of a high incidence of sunlight.