The order could not be shipped.
The order was successfully shipped.
Discover the many different possibilities that arise from the integration of Busch-free@home® devices into the wibutler alliance.
Busch-Jaeger and wibutler – a strong partnership
With the integration of Busch-free@home® devices into the wibutler app, more than 30 brands and their product solutions for heating control, home and sanitary technologies can be integrated into the smart home control system from Busch-Jaeger. For example, devices from Viessmann can be optimally and particularly efficiently combined with the individual room control.
Examples of applications
With wibutler and Busch-free@home®, there are various possibilities with which you can network your home even more closely. Discover examples of applications that show you the possibilities with wibutler.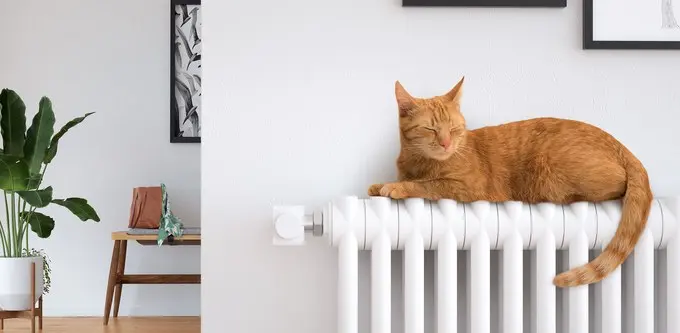 Heating control
Connect your room temperature controllers from Busch-free@home® via wibutler to a central heating device e.g. from Viessmann or Wolf.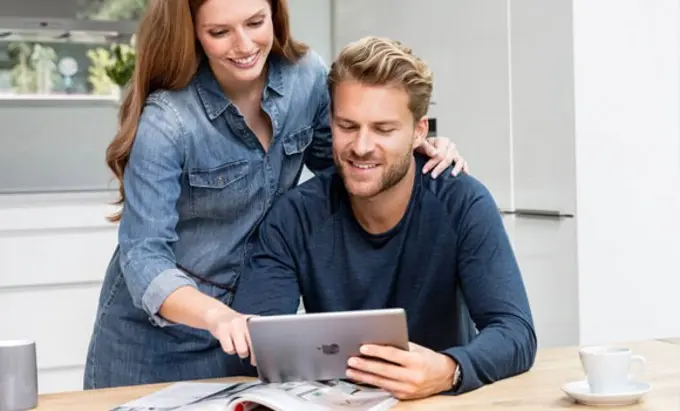 Leakage alarm
The "SYR" leakage protection reports its alarm to Busch-free@home® via wibutler. This way, notifications can be shown on your smartphone or a display and a scene can be triggered. In addition, the leakage protection can shut off the water supply to prevent major damage.
Efficient ventilation and deaeration
Efficient ventilation and deaeration
Control the ventilation on wibutler side via the Busch-free@home® world: In absence, via timers, via humidity sensors or movement detectors.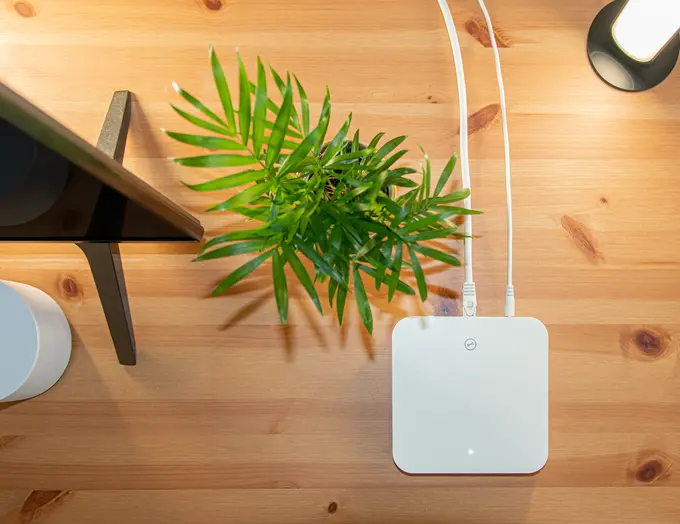 wibutler pro
The wibutler pro automation center is the heart of the wibutler system. Together with the wibutler app, you can integrate various products from numerous top brands into your smart home. The wibutler pro networks brands of modern home technology - from burglar protection to heating and ventilation technology to the automation of lighting and shading. You can integrate the wibutler solution into your Busch-free@home® system via myBUSCH-JAEGER.
Learn more about the integration of Busch-free@home® and wibutler here and discover new perspectives for the integration of electrical engineering, plumbing, heating & air conditioning technology for your smart home.
With over 30 top brands and more than 350 different products, the wibutler alliance opens up many more solutions for your smart home control. This way, numerous products can be connected and automated across different brands.