The order could not be shipped.
The order was successfully shipped.
The proximity switch has an integrated proximity sensor so that you can switch without any touch. Gesture control is known primarily from the field of game consoles. With the innovative technology, active infrared technology, we were the first German manufacturer to implement gesture control in switches. This technology can be particularly useful in public buildings or in medical areas.
What makes the proximity switch special?
1
Contactless switching
When the hand approaches the surface at a distance of less than five centimetres, the sensor detects the movement and the switching function is triggered via the associated flush-mounted insert. Detection is made possible by active infrared technology.
2
Hygienic and comfortable
Gesture control during shifting eliminates the need for any touch during the shifting process. The benefits in daily life are astonishing. Especially in sensitive areas - when light switches should better not be touched. In hospitals, laboratories, food production or gastronomy, the proximity switch makes a valuable contribution to hygiene. But the convenience also proves very useful in the private living space.
Find your favorite switch range design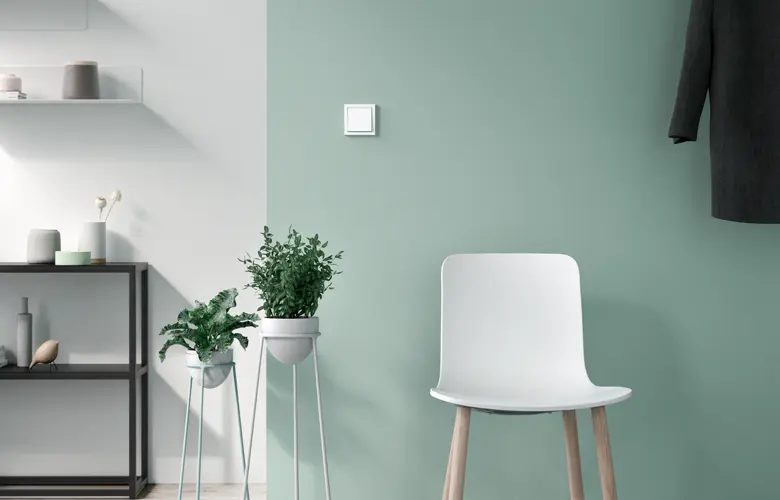 Find your favorite switch range design
Discover the diversity of our switch ranges and find the design that suits you and your individual style.
Contact
Do you have any questions or comments? We look forward to hearing from you.