The order could not be shipped.
The order was successfully shipped.
Modern interior harmonizes with art noveau
Hotel am Steinplatz, Berlin
The Hotel am Steinplatz is located in the district of Charlottenburg. The flair of the hotel is influenced by the 1920s and welcomes its guests today in a modern design with exclusive services. The modern interior of the Berlin hotel harmonizes with the art noveau and its history.
The Hotel am Steinplatz is an outstanding example for the transferral of a building rich in tradition and under a preservation order into the 21st century.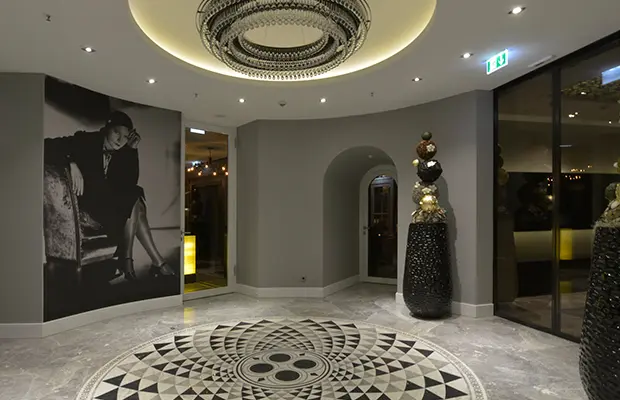 Originally conceived by well-known art noveau architect August Endell as a residential building, up to its sale in 1976 it was considered to be one of the city's best hotels. After standing empty for a long period of time, the Marriott Group opened Hotel am Steinplatz in 2013 as the first German house of its "Autograph Collection". Berlin interior designer Tassilo Bost furnished each of the 87 rooms individually and designed furniture and lamps especially for this project. A modern luxury hotel was created in which art noveau and art deco elements have been successfully blended with technical know-how. For their work the interior designers in 2014 received the "International Property Award".