The order could not be shipped.
The order was successfully shipped.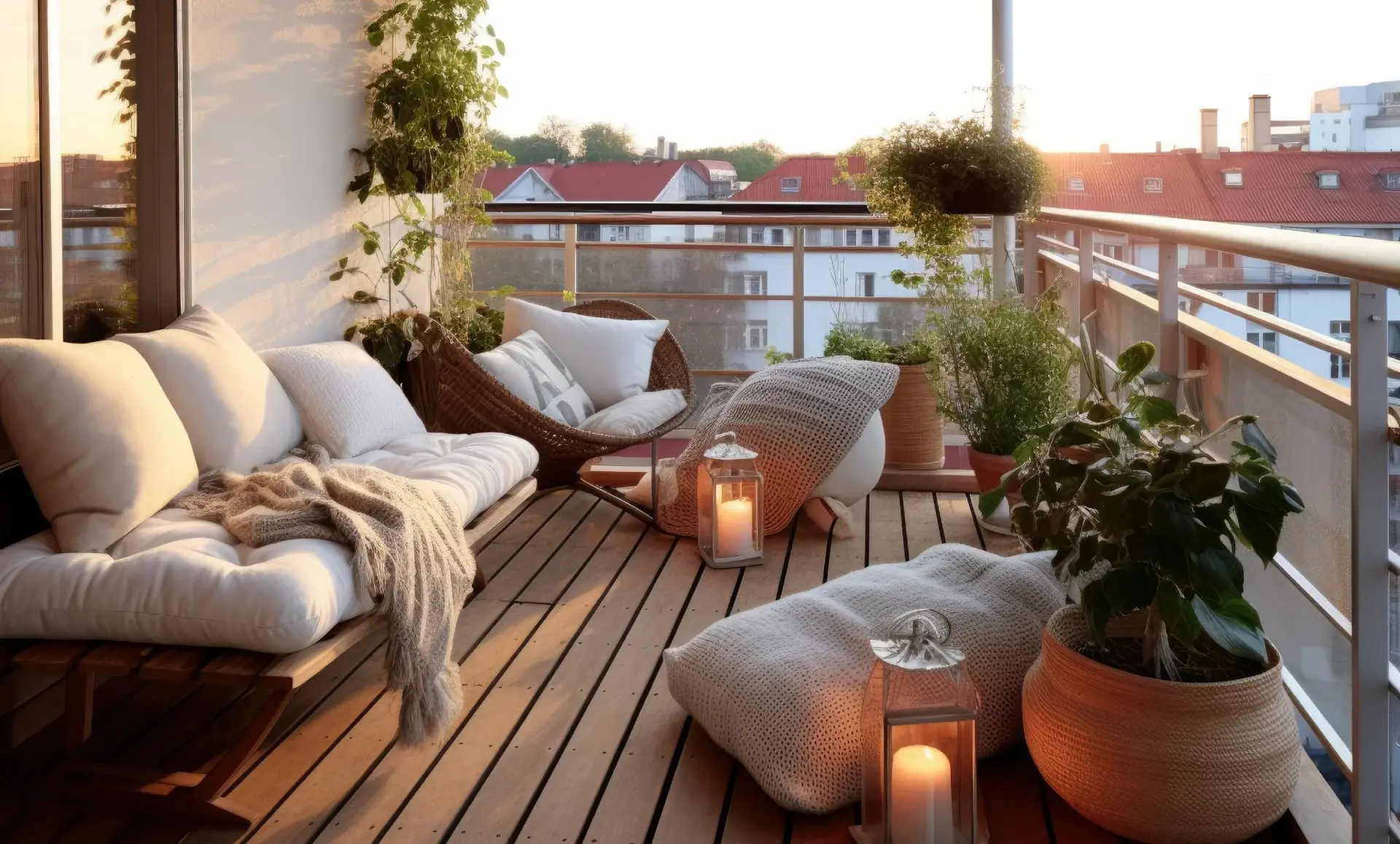 If you look around carefully, you can say: a balcony can visually expand almost any living space. Whether a second bedroom, living room, work area or second kitchen with dining area - everything is possible. Although we have not yet come across a second bathroom in our research, we have certainly come across balcony designs that are reminiscent of spa and wellness.
In short: the balcony often reflects the flat's favourite place.
Close to life
The reason for the love of the balcony? More than just the fresh air. Because even in the middle of the big city, the desire for an outdoor space is great. Terraces and balconies simply give a feeling of freedom, a certain holiday flair. Private, but still open to the outside world.
We would like to give you some inspiration on how you can transform your balcony into your new favourite place.
The orientation of your balcony is crucial. South, north, west, east - all cardinal points have their own special challenges. In terms of their requirements, they are very similar to the conservatories we have already discussed. Both furniture and planting should be individually adapted to this.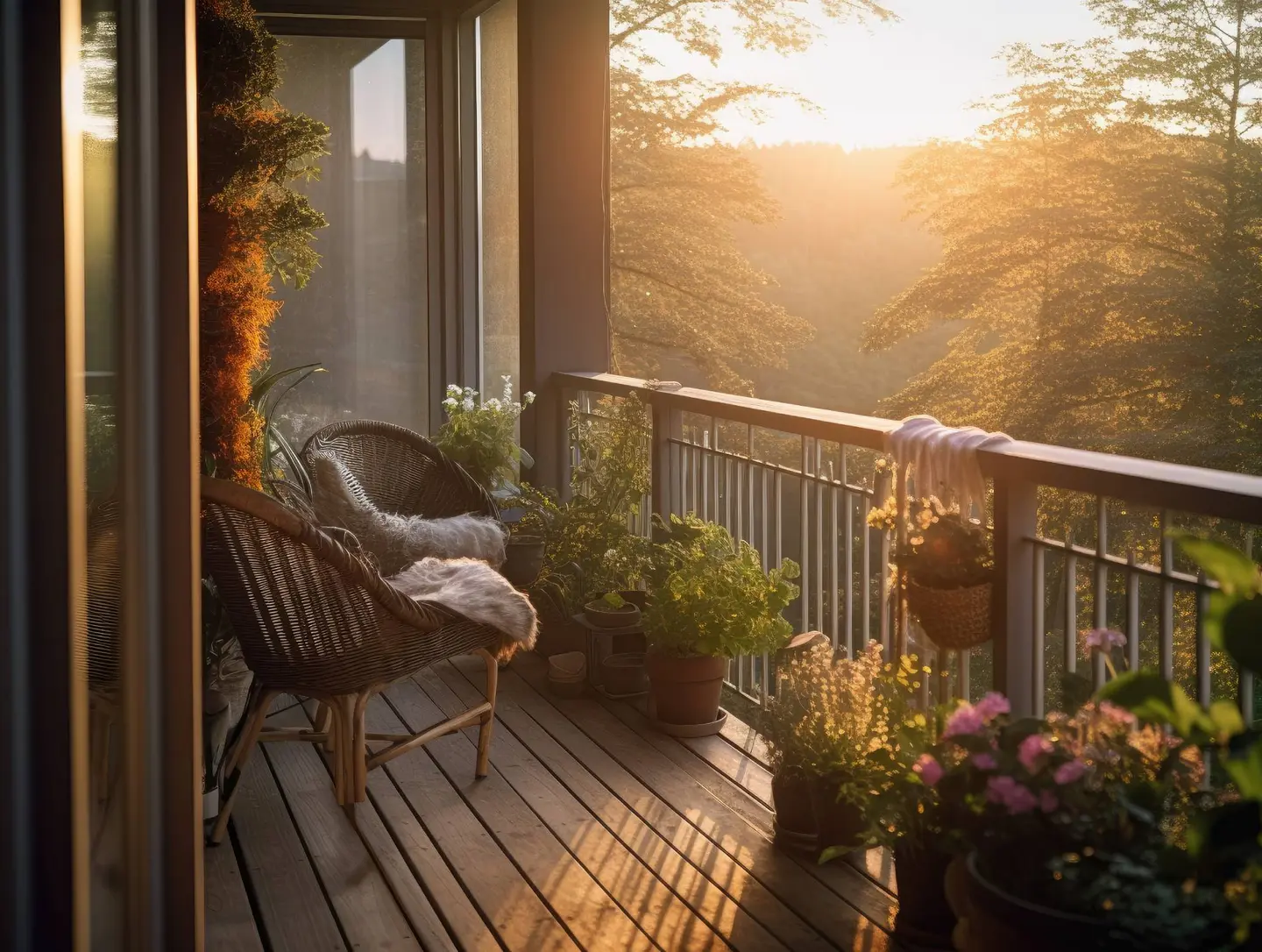 Planting
Sun-loving plants are particularly suitable for the south-facing balcony. These include lavender and rosemary, for example. In addition to their impressive appearance, their scent also contributes to relaxation. Those who prefer flowering and colourful plants should choose daisies, geraniums, petunias and dahlias. Begonias, fuchsias, busy lilies and bellflowers are suitable for north-facing balconies. But evergreen conifers and boxwoods also flourish in these shady places. Petunias and dahlias thrive particularly well on balconies facing east or west. But busy lilies, daisies, male chaffinch and boxwoods also feel at home here.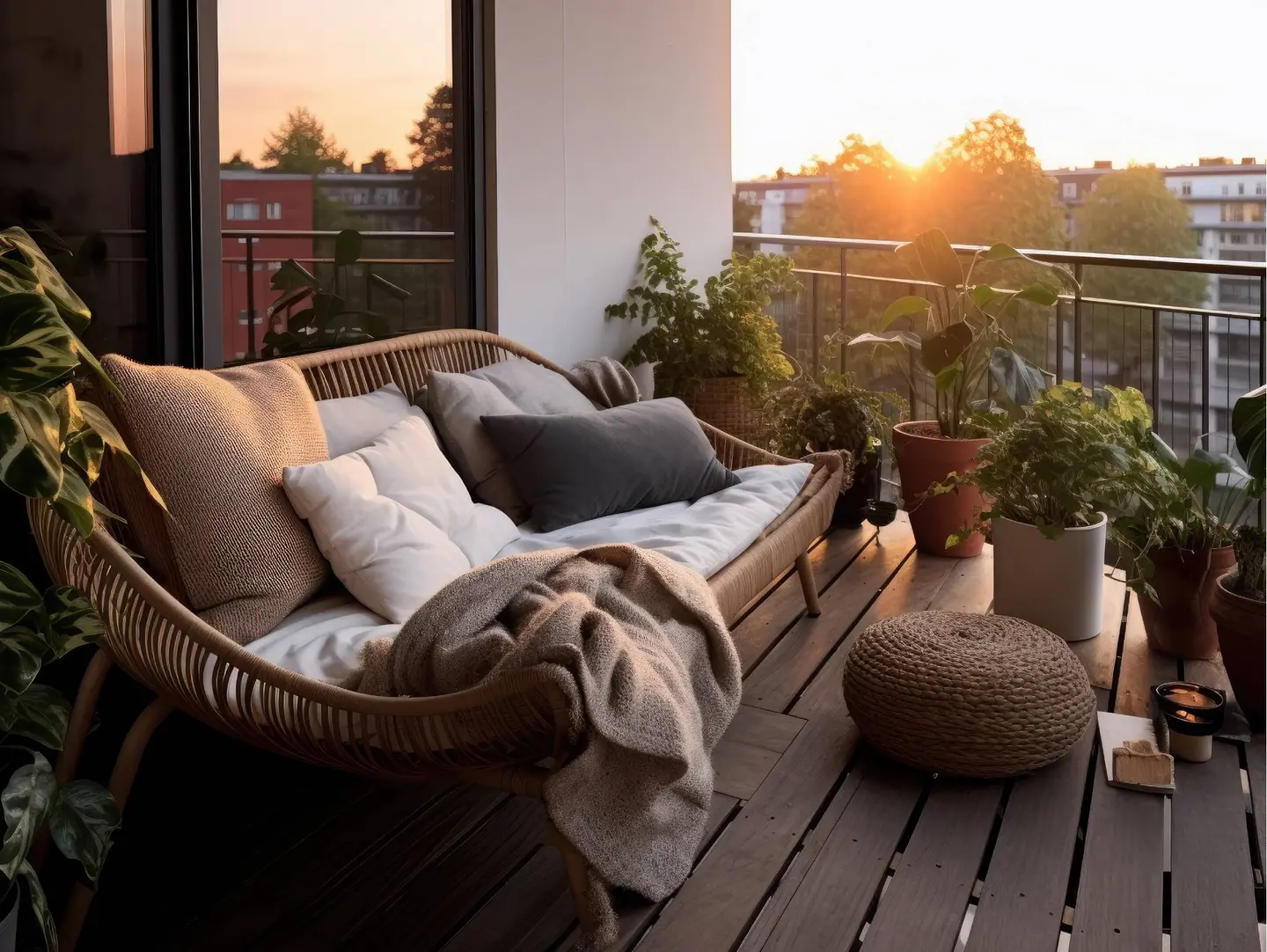 Furnishing and equipment
Southern balconies love wooden furniture and floors. Metal and stone can heat up quickly here, creating a rather uncomfortable atmosphere. The opposite is true for north-facing balconies: here, wet wooden furniture would take a long time to dry out again and requires a lot of care at this point. Balconies facing east often do not need sun protection, as only the morning sun reaches them. The situation is different for west-facing balconies, as the sun's rays become more intense in the second half of the day.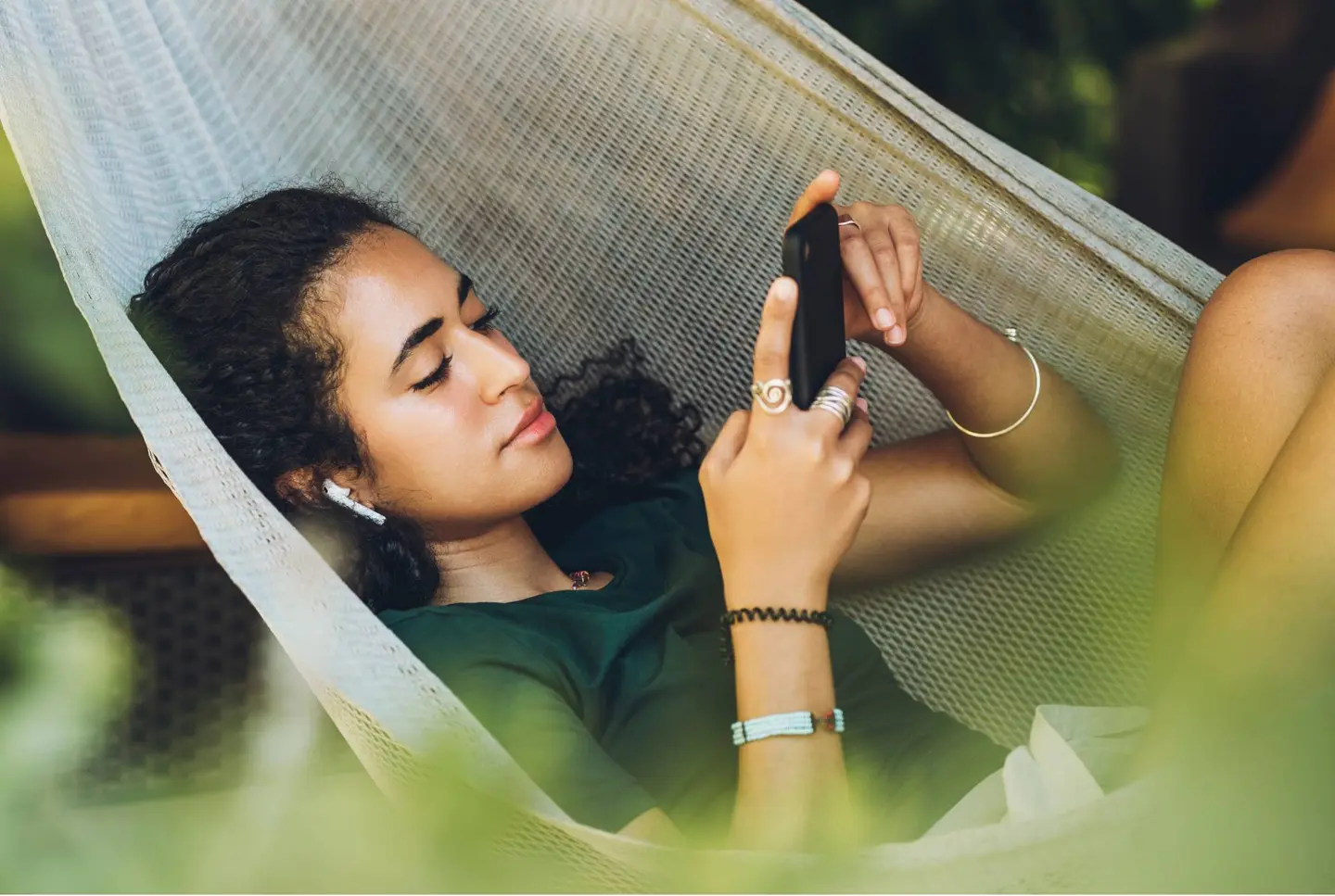 The balcony is often used as a place of retreat. The homely and at the same time natural environment invites you to relax - smart technology fits in incredibly well.
Imagine lying in the hammock, and all you have to do is use voice control to adjust the awning so that it provides a little more shade. It's almost more fun than a holiday. With an astro function, this is completely automatic. This way, the sun protection is adjusted as desired throughout the year.
The smart balcony lighting also creates a special effect, especially when it is embedded in scenes.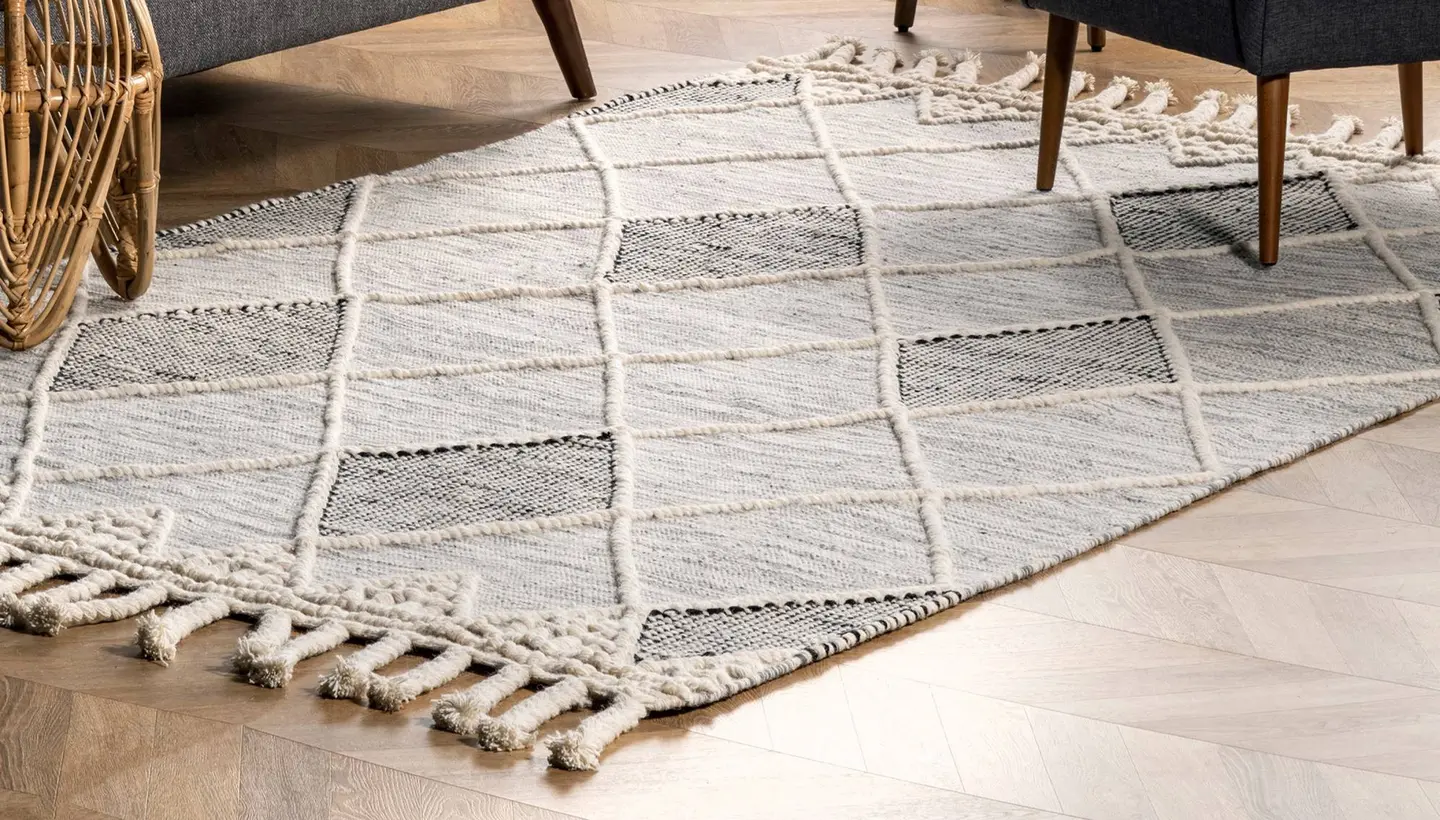 Outdoor carpets have experienced a boom in recent years. The selection is huge. And really: they achieve a beautiful, homely look on the balcony. Simply roll them out and you're done.
Rollable planters make it very easy to rearrange the balcony every now and then. Variety is fun, especially when the effort is minimal.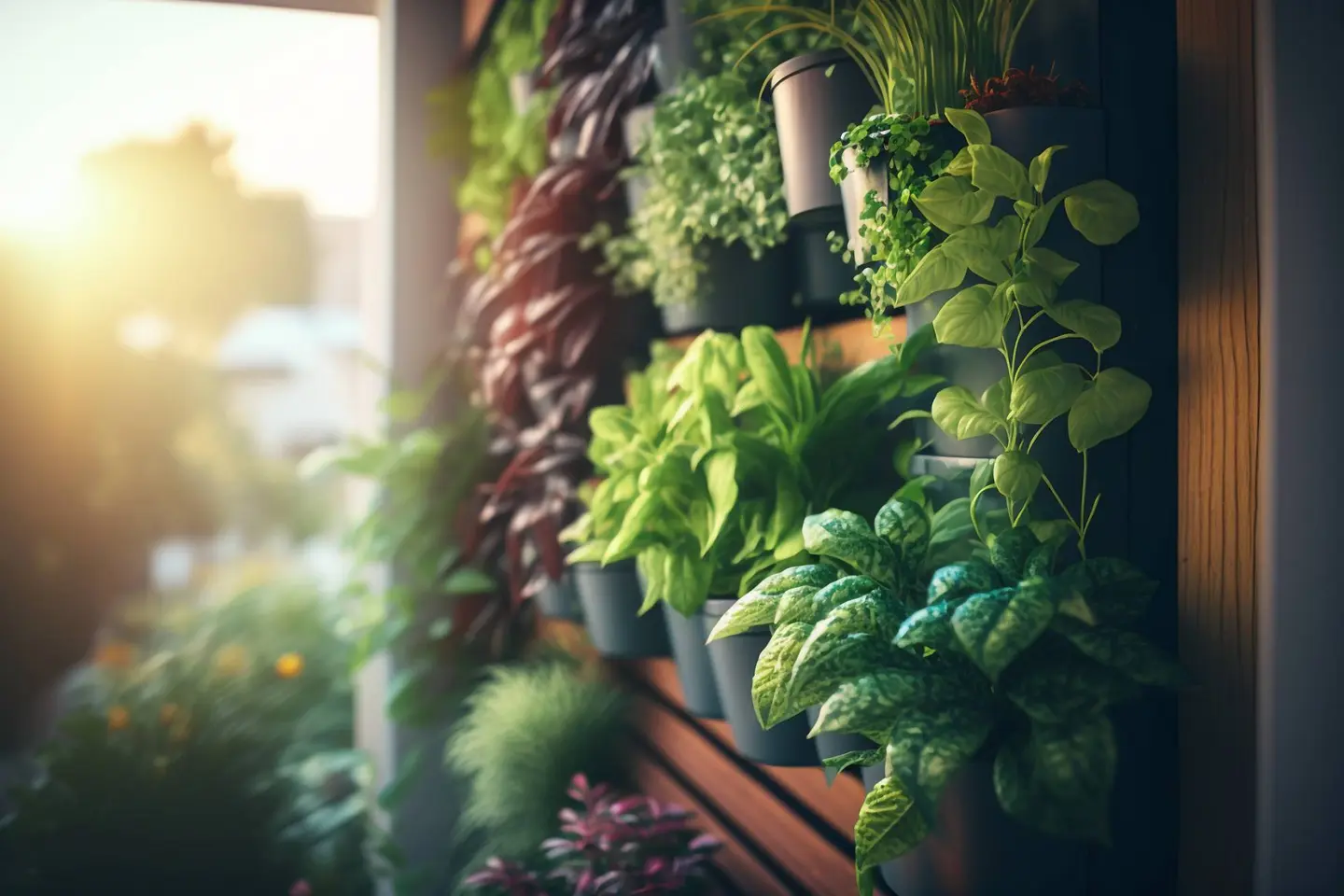 Vegetables and herbs in raised beds or vertically arranged boxes. There is an amazingly large selection of beautiful and highly functional models. How practical it is to be able to get your home-grown chives freshly cut for eating simply from the balcony.