The order could not be shipped.
The order was successfully shipped.
New building & renovation
Top 6 energy saving tips
We can't say it often enough, but we like to do it again and again: you can save a lot of energy with networked building technology.
We are not the only ones to say this, but also various institutes that have taken a closer look at the topic of energy saving. For example, research, development and testing by the Fraunhofer Institute for Building Physics, part of the Fraunhofer Society. This is the world's leading organisation for application-oriented research, it focuses on future-relevant key technology, employs 30,000 people and plays a central role in the international innovation process. And the result of their study is: Intelligent building technology can save 40 percent energy.
1 - Heating in night mode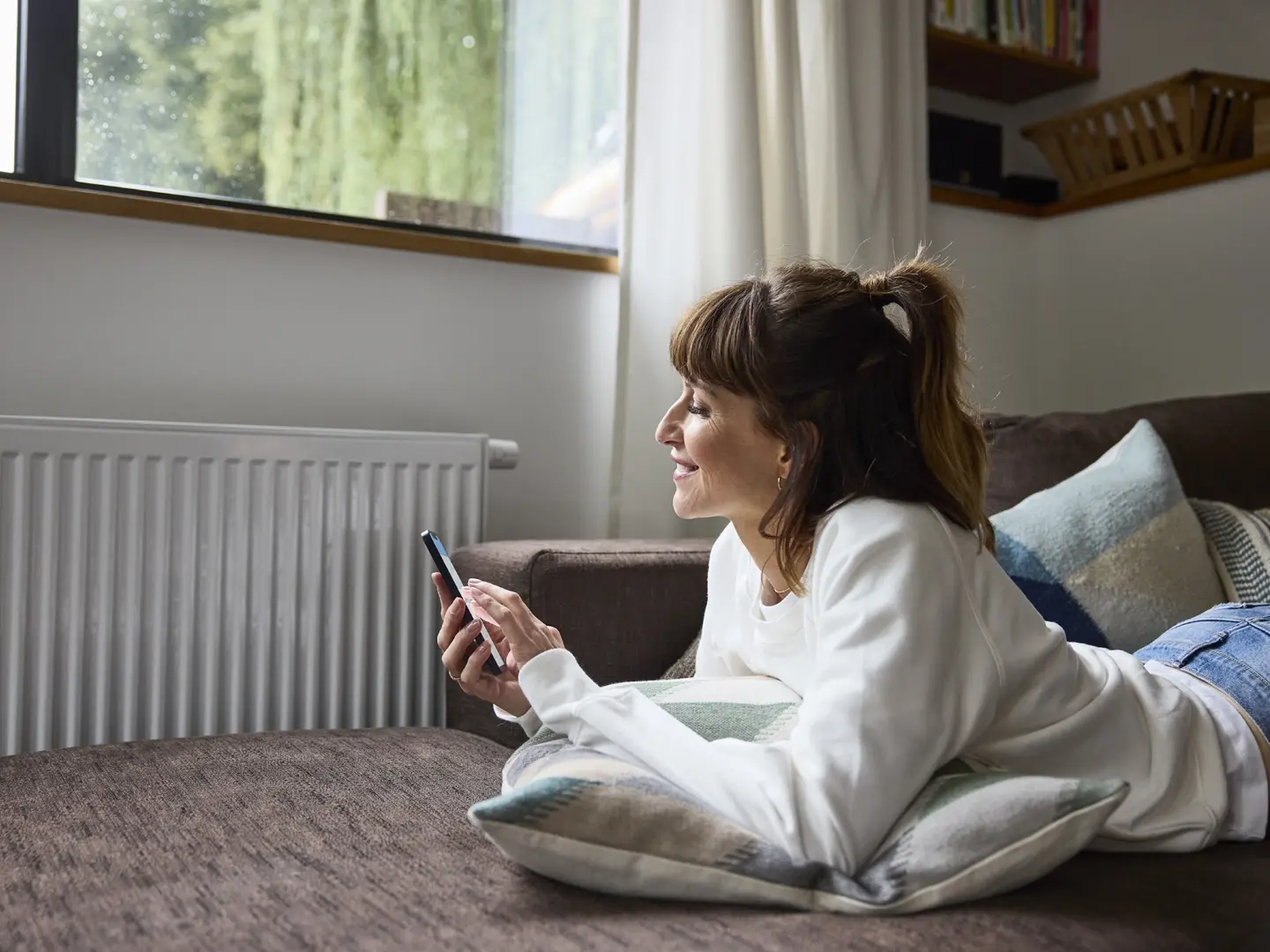 1 - Heating in night mode
Even 1 degree less room temperature saves 7% in heating costs. It is therefore advisable to control the heating according to demand by lowering the temperature at night. It's easy to do this with a room temperature controller with timer, which allows you to set the heating time and temperature individually for each room. The perfect complement to this is a blind timer that automatically closes the blinds in the cold evening hours. This improves the insulation of the house and keeps the heat in your rooms. By the way: unlike roller shutter belts, electric drives have no cold bridges through which precious heating energy escapes.
2 - Switch off heating and light when leaving the house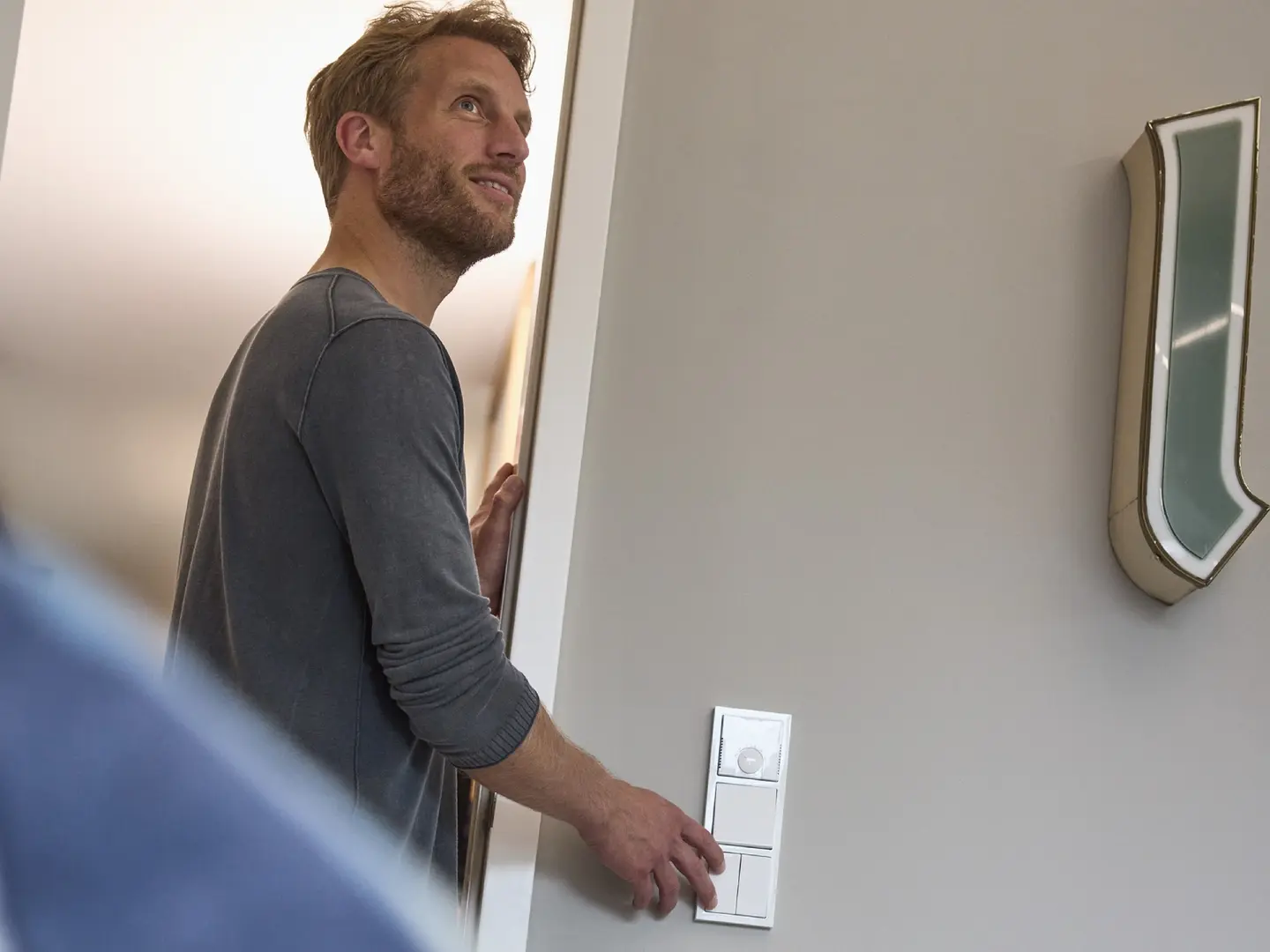 2 - Switch off heating and light when leaving the house
Lowering the temperature not only saves energy and money at night, but also during the day when you are not at home. Activating an "all off" function when you leave the house makes sense. It's easy to do this via a switch in the hallway or conveniently via an app. Don't worry - when you come home, you don't have to freeze. Busch-free@home® detects your location via geofencing and activates the heating as soon as you approach your house.
Geofencing with Busch-free@home® Next
Geofencing creates a virtual fence around your own home. If GPS data indicate that you are leaving this zone, this activates predefined functions, such as All-off. When you return, the corresponding functions are automatically activated: Lights on, heating on. Very easy to set up via the Busch-free@home® Next app.

Product advantages
Freely selectable limits for the movement profile
Increases energy efficiency
More security and comfort
3 - Heat only wehere it is necessary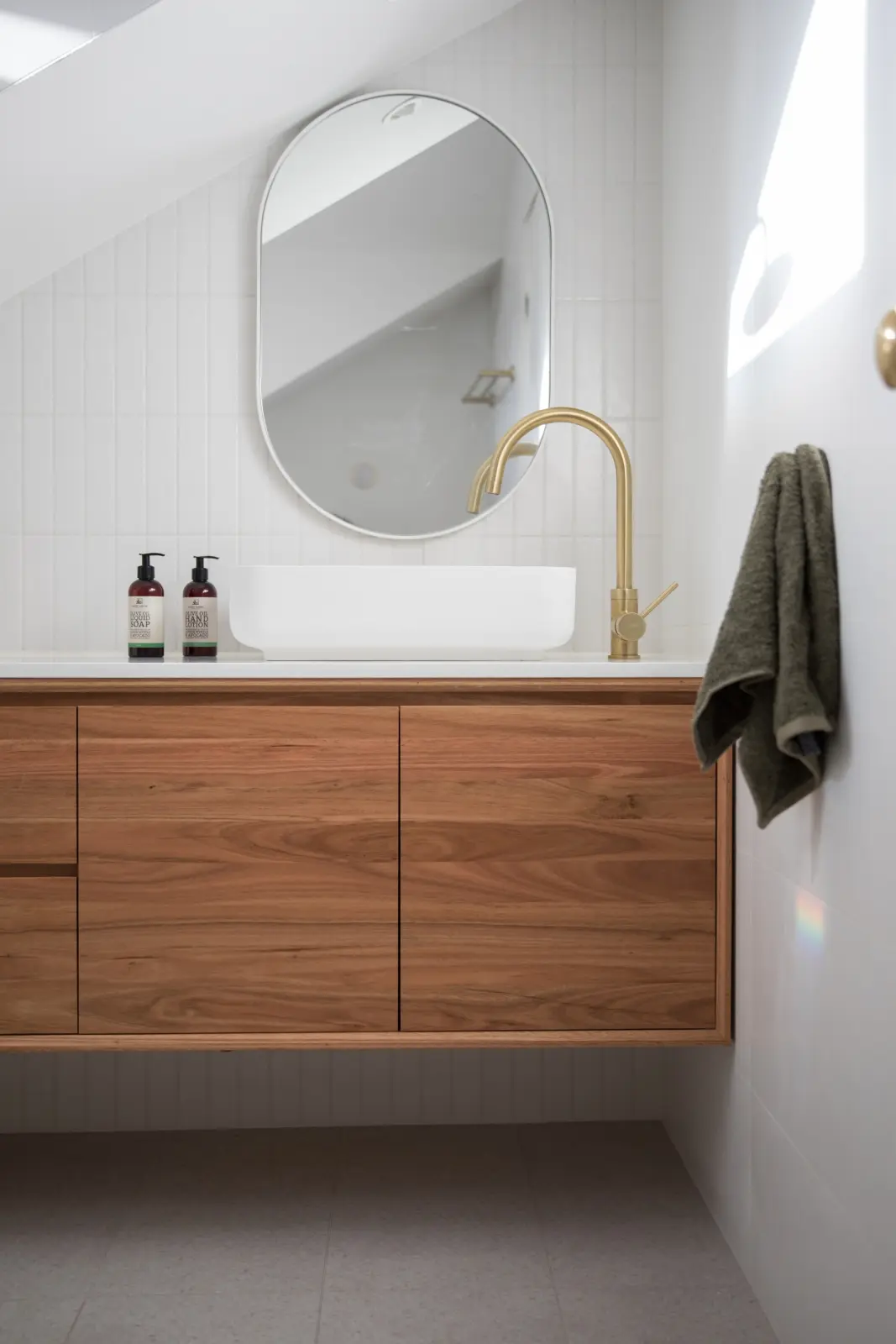 3 - Heat only wehere it is necessary
Against the background of the currently rising energy costs, it is worthwhile to heat selectively. If you work in a home office, it makes sense to heat it appropriately, similar to the bathroom. Other living rooms, however, can remain in an eco mode while not in use. Room temperature controllers offer this function and lower the temperature in unused rooms by any value.
Room temperature controller
Programmed settings that save money. Because heating according to demand saves significantly on energy costs.
Product advantages
Up to four switching times per day can be set for each day of the week
Automatic summer time changeover integrated
Also suitable for underfloor heating
4 – Do not heat when your windows are open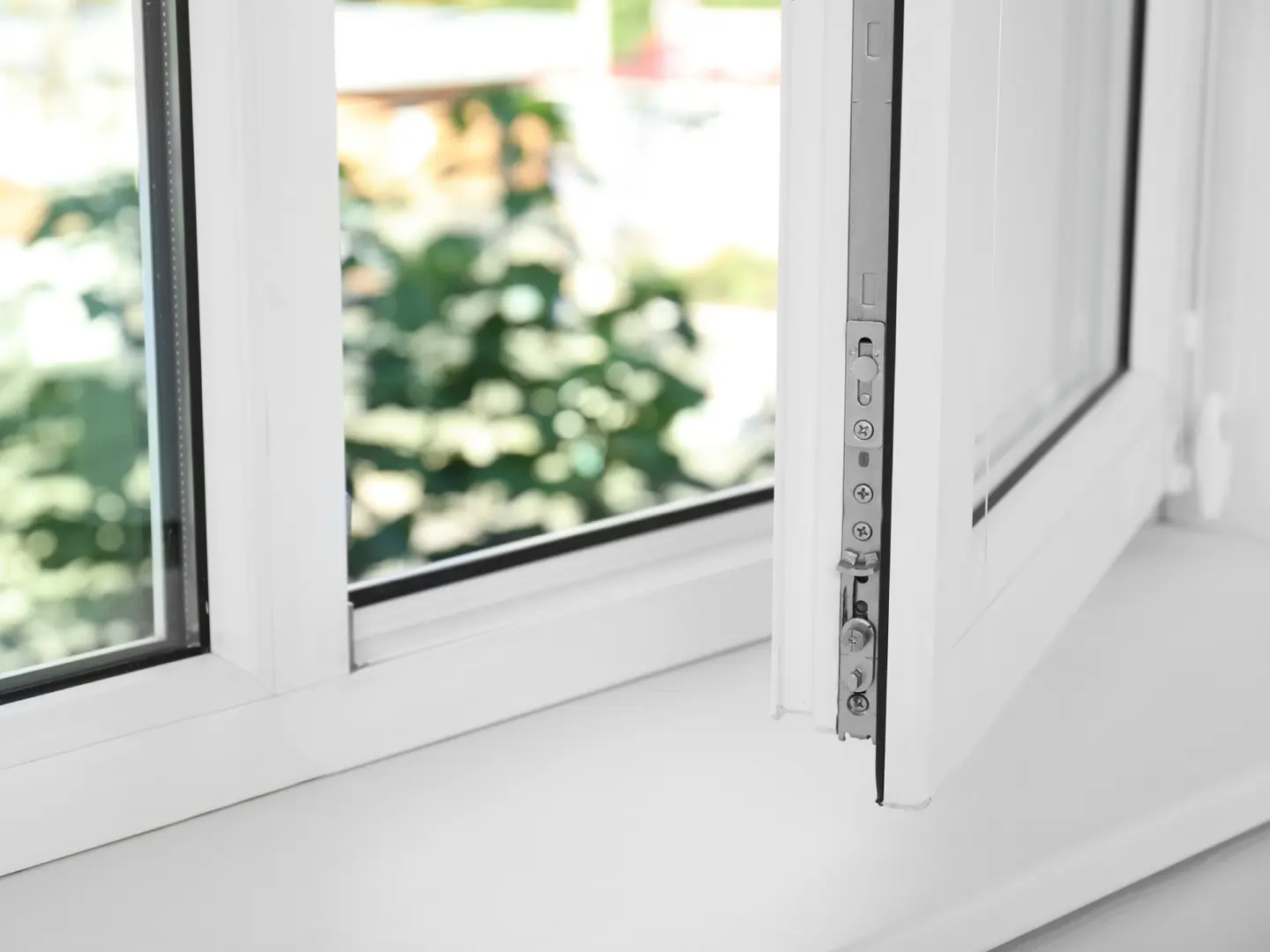 4 – Do not heat when your windows are open
Fresh air is important for health and indoor climate. However, valuable heat is lost during ventilation, especially in winter. Smart technology helps to minimise this energy loss. There are smart heating valves and window contacts that automate this process so that you don't have to turn your thermostat off and then on again every time you air the room.
Intelligent thermostat
Modern radiator thermostats operate the valve of a radiator almost inaudibly with a battery-operated electric motor and thus keep the room temperature constant. Intelligent control is provided by Busch-free@home® - and is particularly efficient in combination with window contacts.
Product advantages
Easy to retrofit
Setpoint and 3 modes adjustable on the device
Wireless communication with Busch-free@home
Optional window contacts prevent heating with open windows
5 - Keep an eye on your lighting
5 - Keep an eye on your lighting
Not only have the costs for gas and oil risen due to the energy crisis, but also those for electricity have increased noticeably. Although LED technology has revolutionised light sources and made them much more economical, all too often they are left on for unnecessarily long periods of time. So you should make sure that you only leave the light on where you really need it. Intelligent lighting control helps. From comfort switches and motion detectors to light scenes, Busch-Jaeger has the right solution for every need. The energy requirement of your outdoor lighting can also be easily optimised with motion detectors.
Comfort switch
The energy-efficient comfort switch with integrated motion detector offers maximum flexibility. Quite conveniently with fully automatic light switching by motion detection, time-controlled or in combination with the usual on/off operation.
Product advantages
Flexible functionality: contactless, manual or time-controlled
Individual definition of brightness threshold, switch-off delay and continuous operation
Numerous automatic functions
Integrated orientation light
6 - Power consumption of appliances in stand-by
6 - Power consumption of appliances in stand-by
Power consumption in stand-by mode is astonishingly high. In most cases, it is appliances whose sockets are difficult to reach. Smart sockets, on the other hand, which can be conveniently switched on and off via an app, are very convenient. You can also define time programmes with the app. Busch-free@home® is also compatible with Amazon Alexa, which makes operation even easier.