The order could not be shipped.
The order was successfully shipped.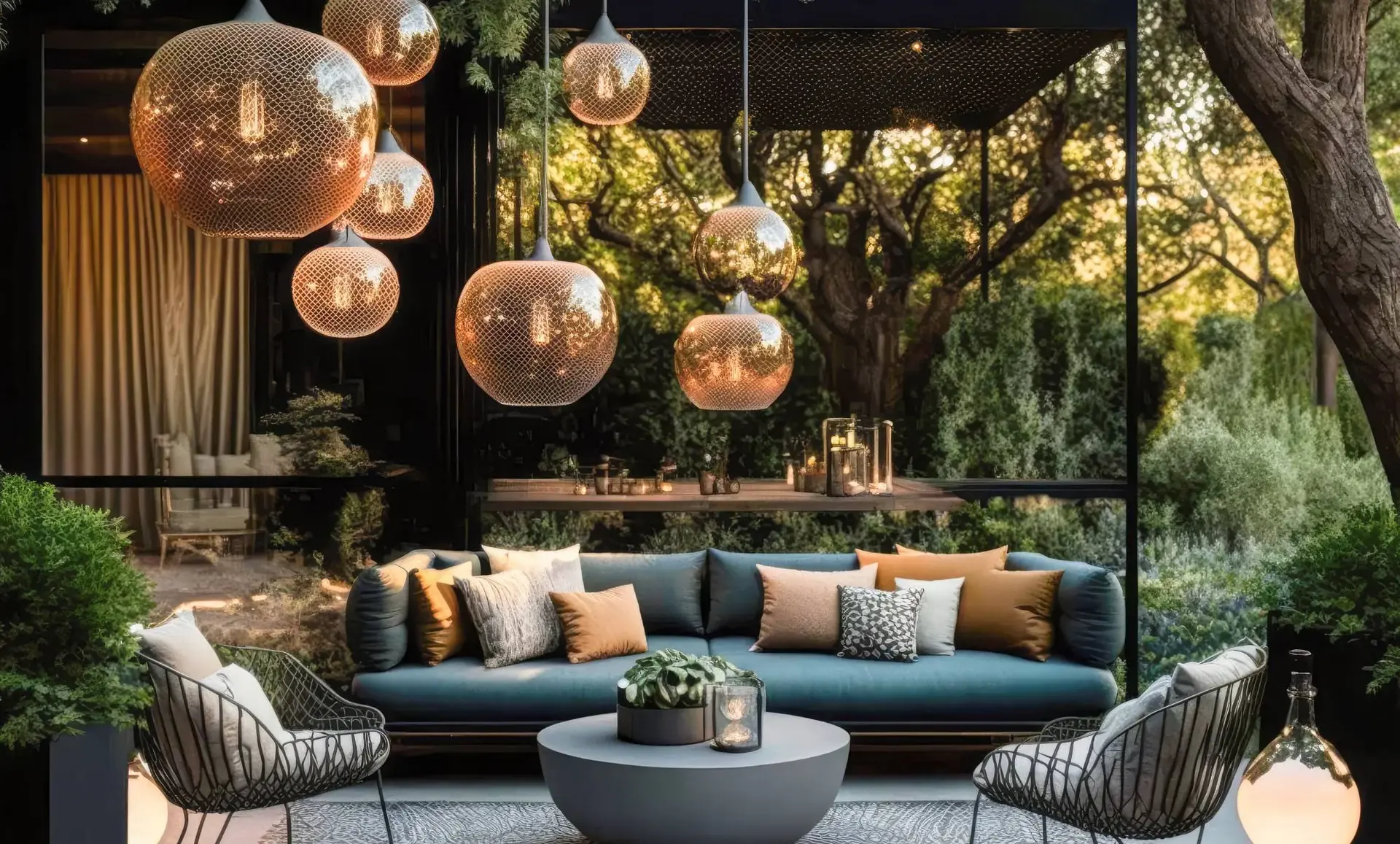 Oasis of well-being in the green
The garden - a place to recharge your batteries
A garden is nature: ornamental plants, trees, hedges, shrubs, vegetables and herbs, flower beds and lawns. But a garden is so much more. Namely, it is living space and at the same time a place to relax, a place to celebrate together with family and friends. It can be a place to work, a kitchen, your own spa area, a playground ... Your garden can be so many things.
A wide range of design options
How about a covered terrace, for example?
Your garden is more than just a spot on earth - it offers endless possibilities for free design. For example, you can extend your living space with a cosy terrace in the garden and create a living and dining area surrounded by lush greenery. Thanks to a roof, you can spend long evenings here even on rainy days. And when the sun goes down late at night, the mood changes - the garden lighting switches on and the perfect playlist makes for an unforgettable evening.
Your garden is not just a garden. It is an experience waiting to be discovered by you. Immerse yourself in your own green oasis and let your creativity run wild when designing your garden.
You want to control the lighting in your garden smartly? With our Busch-free@home® system and our start partners such as Philips Hue and Ledvance, that's no problem!
You can find more information here.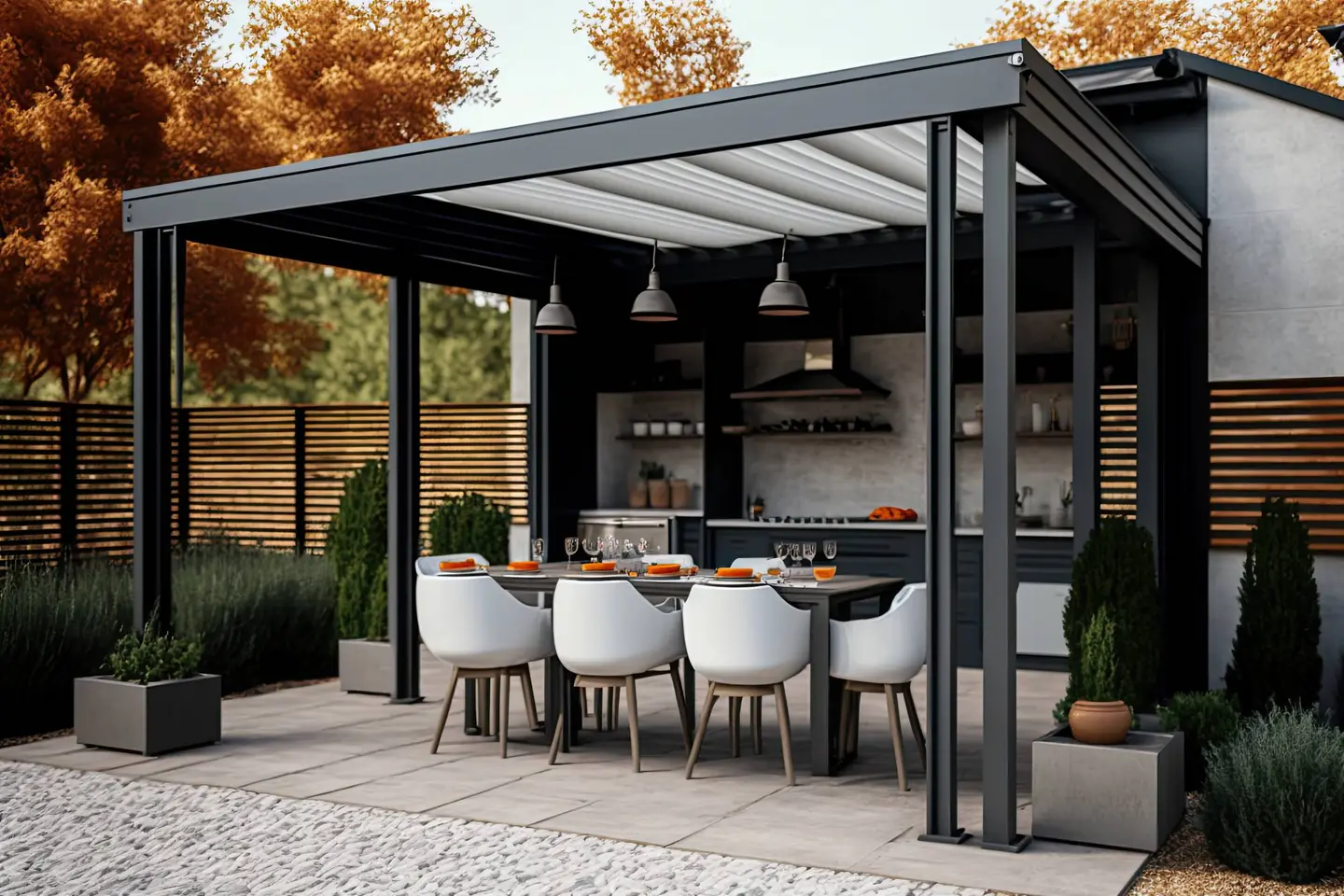 Garden furniture used to be made of plastic, wood or metal. When unfolded, they usually resembled camping tables and chairs. Unfortunately, these often wobbled and were sometimes uncomfortable despite the seat cushions. Today, super-comfortable armchairs and sofas with chic side tables and stools stand in the garden - entire lounge landscapes that mirror a living room. This example alone shows that the garden has become much more important to us today. The design possibilities are manifold. Why not create separate "rooms"?
Especially for relaxing, working or playing.
Homely elements enrich the garden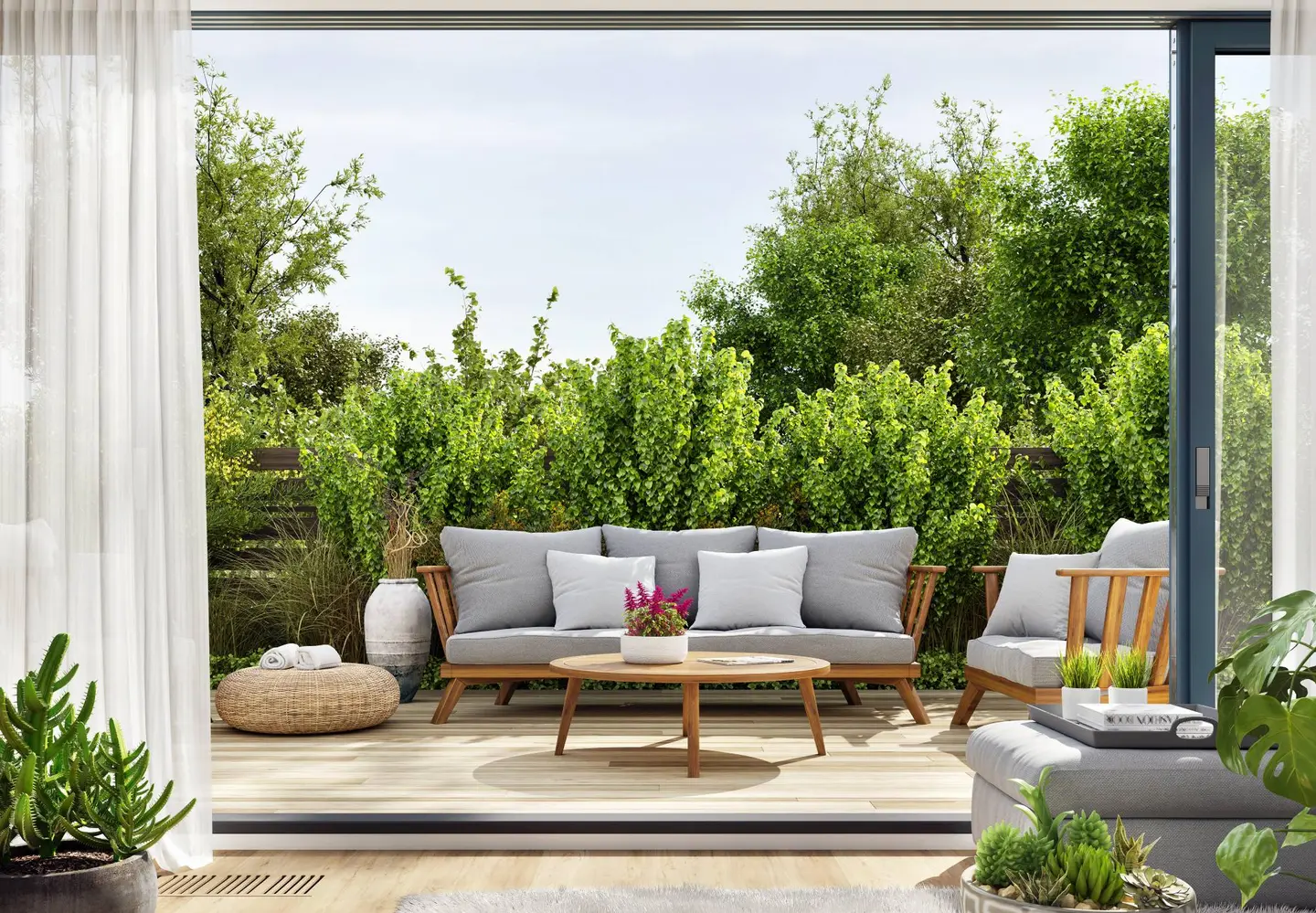 A pergola or a wooden walkway are beautiful but quite elaborate measures that cost quite a bit of money. But it can also be simpler. Simple partition walls already achieve a very strong effect. Not only do they divide the space, but amazingly they also visually enlarge it. Try it out.
But a small tree, such as a cypress, placed in the middle of the garden also creates a harmonious picture and makes the garden look larger. Just try it out. The hammock is even more relaxing if it is in a place in the garden that is a little out of the way. You'll enjoy outdoor yoga even more if you can unroll the mat out of sight. This creates areas and spaces that are natural and homely at the same time. And they also create a beautiful visual change.
The details matter
When it comes to transforming your garden into a place of relaxation, it's a lot about your own taste and visual design - but not only. By choosing the right technology, you can also make a significant contribution to taking the comfort of your garden to the next level. That's why we have some valuable tips for you here.
Skilfully setting the scene in the garden - useful tip
1
Astro function
A large light in the middle illuminates the whole garden. With the astro function, it can be switched on automatically at different times throughout the year, depending on the onset of darkness.
2
Functional
The zones that we have created are given special luminaires that are of course dimmable and also function as a scene. So they can all be lit up at the same time.
3
Mood light
Mood lighting also comes into its own when you are indoors and look out into the garden. Spots that shine up a tree trunk from below and make the foliage sparkle or are directed at objects to be particularly emphasised.
4
Motion detector
Motion detectors provide first-class safety when, for example, you are carrying a tray outside and have no hand free to switch on the light.
5
More smart solutions
In addition, the control of awnings, the use of robotic lawnmowers and loudspeakers offer further smart possibilities. Of course, you will find a large selection of light switches that are both suitable for outdoor use and have the necessary intelligence: e.g. Allwetter 44® and ocean® or, with the appropriate housings, programmes such as future® linear.